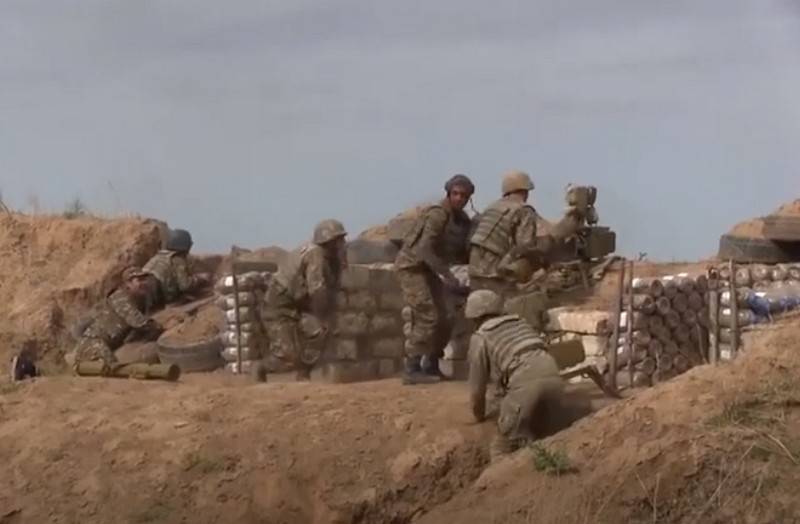 The Armenians created an echeloned defense line in Nagorno-Karabakh and were confident that the Azerbaijani army would not be able to overcome it. However, when this happened, the Armenian generals were shocked, writes American military historian Tom Cooper.
Cooper analyzed military operations during the military conflict in Nagorno-Karabakh and came to the conclusion that the statements of some "experts" that the war was won alone by Azerbaijani special forces and attack drones, and the army units had failed, are completely wrong.
According to Cooper, the situation was completely different: the Armenian military built their own "Maginot Line" and "became obsessed with keeping it." The very line of defense was 2-5 km long, in some places 10 km deep. The Karabakh Defense Army believed that they would be safe behind this line. Due to their location, these positions made it possible in the first days of the war to inflict great damage on the Azerbaijani army.
Cooper writes that at the beginning of the war, Azerbaijani units did not go into a frontal attack on the Armenian "Maginot Line", but tried to defeat it with artillery and using drones. At the same time, attempts were made to occupy the commanding heights and reach the flanks of the Armenian troops, which ultimately happened.
And when certain strongholds were occupied, the line of defense of Armenia was broken (...) By accident or deliberately (perhaps the Armenian high command really was so stupid that it left its southern flank too unprotected) they broke through in the south
- he writes.
The Armenians made or made a mistake at the operational level, the author says. They were so convinced that the Azerbaijanis would not be able to pass through their fortified line that when the Azerbaijanis did it, the Armenians were shocked. And instead of sending reinforcements there and establishing a new line of defense to defend Hadrut, they rushed into a counterattack, which the Azerbaijanis immediately defeated.
After that, the Armenians lost control of the war, which ultimately led to the loss of territories, the author sums up.