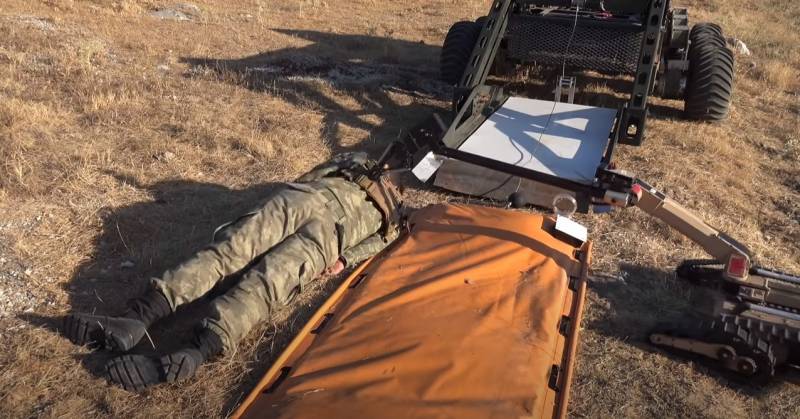 Against the background of the undoubted success of attack UAVs during the latest military escalation in Karabakh, the Turkish defense industry continues to work on the creation of drones for various functional purposes.
Thus, Elektroland Defense has transformed the BOĞAÇ multipurpose ground platform with remote control into an unmanned vehicle for the evacuation of the wounded. It acts as a delivery vehicle for the victims, while the robot sapper TMR-II is used to place them on the platform, since the manipulators with which it is equipped allow it to operate with the wounded. This mine clearance technique has allegedly already proven itself in Libya. Now TMR-II is to be tested in a new quality.
As the developer expects, in the event of a threat to rescue teams, the BOĞAÇ platform will be sent to the victim. The drone operator will remotely lower the stretcher to the ground, and the remotely controlled "sapper" TMR-II will place the victim on them. Such a duo of robots.
There is no other ready-made example of this new concept in the world.
- says the publication Defense Turk, meaning the "duet" of two robots of different functionality.
As indicated, the TMR-II control range is 2 km, the operating time is two hours.