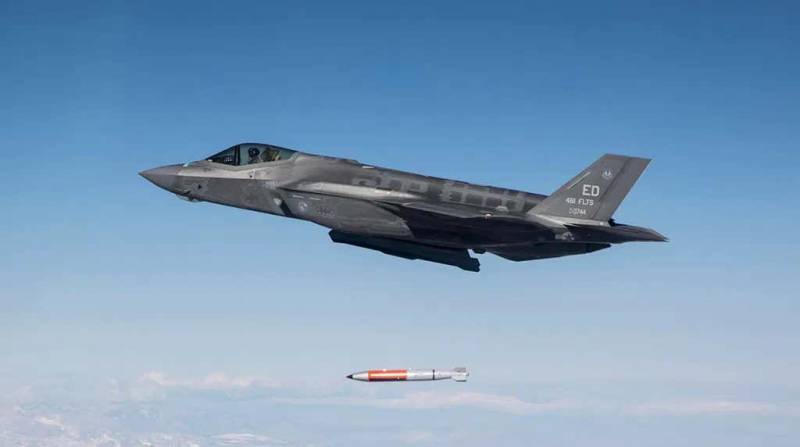 In the USA, the stage of flight tests has been completed, in the framework of which, at least since 2019, the compatibility of the new
aviation
the B61-12 nuclear bomb and the F-35A strike fighter. Against this background, a video was published demonstrating the launch of an inert version of this
weapons
from the internal bomb bay of the aircraft.
Bomb with auxiliary missiles
As explained, in August this year, the F-35A dropped a B3,2-61 from a height of 12 km with an imitation of a nuclear warhead. After 42 seconds, the bomb hit the intended target, which was located at the range.
This was the first test that involved all of the systems, including mechanical, electrical, communications and launch, needed to make the B61-12 and F-35A work together.
- explained the developer, pointing out that for the first time a nuclear bomb is launched from the internal compartments of a supersonic carrier.
During the flight of the bomb, which can be distinguished by its orange color, two auxiliary missiles are fired, located in its middle part. This leads to stabilization of the rotation of the ammunition, which is necessary for greater accuracy of destruction. Thanks to the inertial navigation system, it is possible to target the bomb using GPS communication.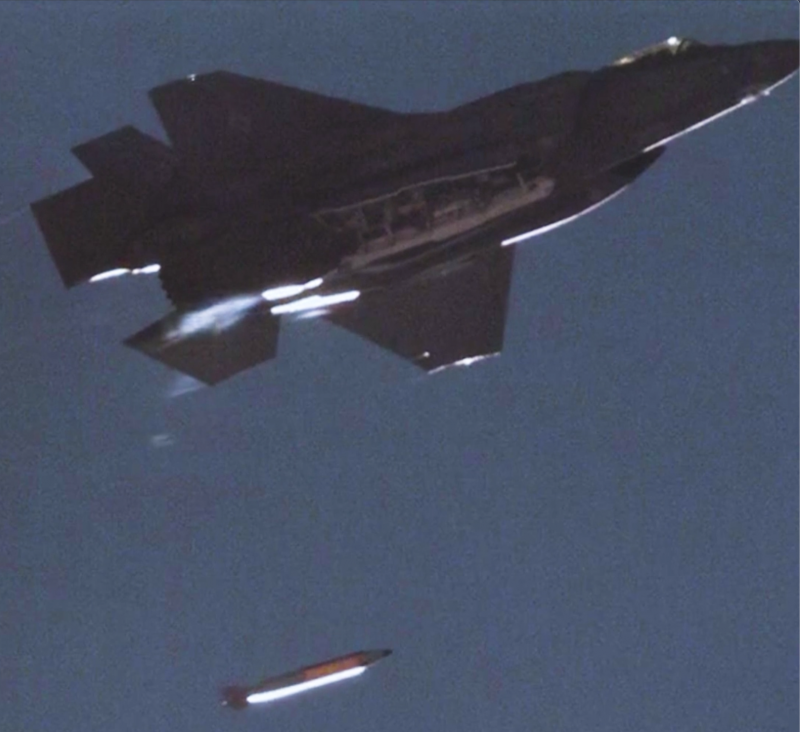 Development problems
Previously, the developer reported that full compatibility of the new nuclear bomb with the F-15E Strike Eagle fighter and the B-2 Spirit stealth bomber has been achieved. However, no official certification was carried out (as in the case of the F-35A, despite the announcement of the completion of flight tests).
Currently, these aircraft are not licensed to carry nuclear bombs due to their vulnerability to increasingly powerful air defenses [potential adversaries]. It looks like in the near future [F-15E and B-2] will only carry cruise missiles with nuclear warheads
- says The Drive, indicating that work remains to be done to integrate the B61-12 with the F-16C / D Viper and F / A-18E / F.
At the same time, the bomb itself is still being fine-tuned. The first production samples of the B61-12 are expected to be received before 2022. A number of difficulties arose along the way. In particular, one of the suppliers supplied structural elements that did not meet strict reliability requirements. Their replacement will cost $ 850 million. All this leads to delays in the implementation of the program and an increase in its cost against the background of statements about the completion of flight tests.
The US noted that the bomb has already become more expensive than gold.
Each such case is more expensive than the weight equivalent of a nuclear bomb in gold
- notes the American edition.