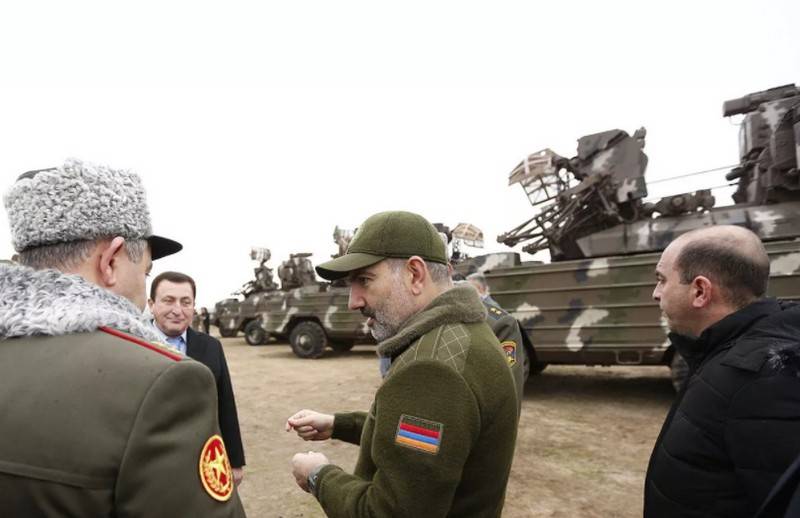 A video of the unsuccessful launch of missiles of the 9K33M Osa surface-to-air missile system (SAM) has appeared on the Web. The video reportedly shows an Armenian air defense system trying to launch missiles.
The description of the video, which appeared on November 19, does not say when and where the video was filmed, but there is a recording of the following content:
That is why the enemy's drones were so dominant in our sky, one missile spits out right in front of us, another spits out to the side, this is our air defense. The question is - who bought us such military equipment?
As it has already been written more than once, including on the pages of the "Military Review", the Armenian side suffered the main losses from the attack drones and kamikaze drones of the Azerbaijani army. The lack of modern air defense among the Armenians played into the hands of Azerbaijan, its drones completely controlled the ground situation not only on the line of contact, but also in the rear of Armenian units.
At the time of the beginning of the military conflict, the Osa-AKM anti-aircraft missile systems, put into service in 1980, were the main means of the military air defense of the Nagorno-Karabakh army. Note that, due to their obsolescence, these anti-aircraft systems are not able to deal with modern drones. In addition, there are many videos on the Web where Azerbaijani drones of Turkish production "Bayraktar" destroy the Armenian "Osa" air defense systems.
Based on the losses of the Armenian side, it can be judged that the Osa-AKM air defense system of the NKR defense army was unlikely to undergo the modernization, which was announced back in 2015. The modernized complexes, as announced earlier, were to receive a digital system for selecting moving targets of the radar station, as well as a modified television-optical sighting device "TOV-M". In addition, a new all-weather digital video camera was installed on the air defense system, capable of operating at any time of the day.
It should be reminded that a scandal flared up in Armenia in July this year, the theme of which was the Osa-AKM air defense systems purchased in Jordan. It was alleged that, under the guise of modernized Osa AKM anti-aircraft missile systems, 35 old and unusable Osa AK were purchased from Jordan in the amount of XNUMX units. Perhaps it was these complexes that were put into service with the NKR army.