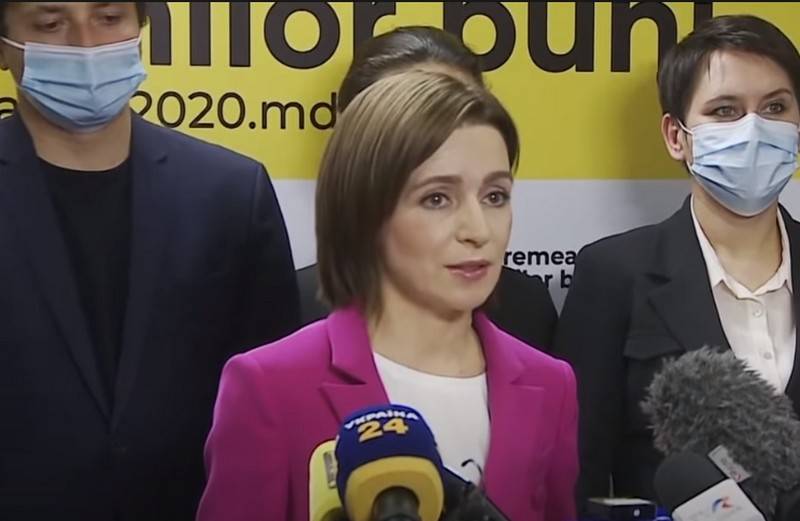 The new president of Moldova, Maia Sandu, advised Kiev to take into account the Moldovan experience in the Transnistrian settlement. According to Ukrainskaya Pravda, the "soft approach" in the negotiations did not help to resolve the issue of Transnistria.
Maia Sandu, who won the presidential elections in Moldova, gave advice to Ukraine, saying that the "soft approach" in negotiations on the Transnistrian problem has not helped solve it for 28 years. According to her, Kiev needs to take into account the experience of Chisinau in the issue of Donbass.
For example, the fact that Moldova has chosen a soft approach. We recognized that Transnistria is part of the negotiation format, we gave the local business the same trade regime that our producers have - in particular, the right to free export to the EU under the Association Agreement. We have signed over 300 documents on resolving the conflict, and so on.
- she said, adding that despite all the concessions and negotiations, the parties never came to anything.
And this experience of ours can be useful for Ukraine to take into account in actions on Donbass
- emphasized Sandu.
As the Ukrainian newspaper writes, after the end of the "hot" phase of the conflict in Transnistria in the early 90s, Chisinau agreed to a direct dialogue with Tiraspol, choosing Russia as a mediator. Despite 28 years of negotiations, the parties have not come to an agreement, the dialogue continues.