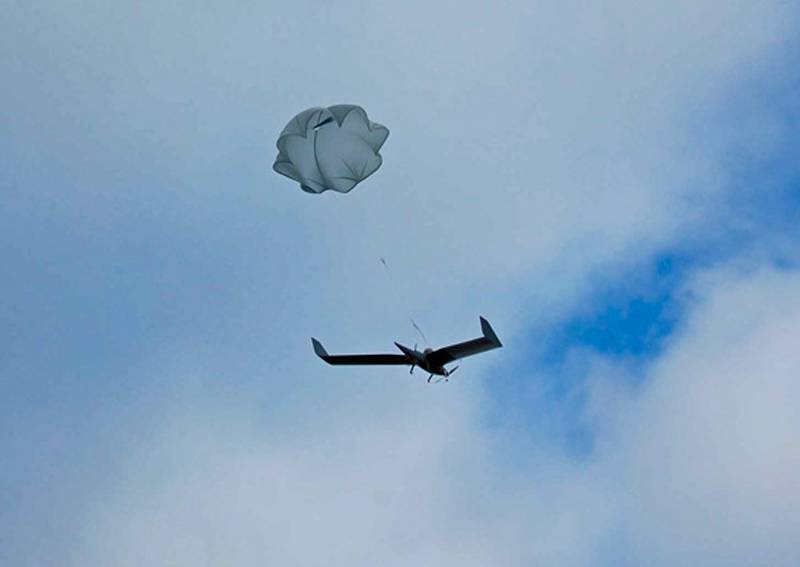 An OSCE drone found a Russian UAV system "Gunner-2" on the territory of the Luhansk region, 12 km from the line of contact. This is reported by the Ukrainian media.
According to the OSCE report dated November 14, 2020, it is specified that the previously identified as "RB-341В" Leer-3 "electronic warfare complex", upon detailed analysis, was identified as "the command post of the UAV" Navodchik-2 "", designed to carry out reconnaissance and special tasks, including for providing coordinates of targets of cannon artillery divisions and MLRS.
The complex includes a ground control station and seven UAVs of the Granat-1, Granat-2, Granat-3 and Granat-4 types. UAVs "Granat" 1 and 2 are lightweight (2,4 and 4 kg) portable UAVs with a short range (10 and 15 km) with electric motors. "Granat-3" is a device with a range of up to 25 km. equipped with a gasoline engine. "Granat-4" also has a gasoline engine, a range of up to 120 km and can carry all sorts of payloads: a photo / video camera, an infrared camera, electronic warfare equipment and cellular communication bearing.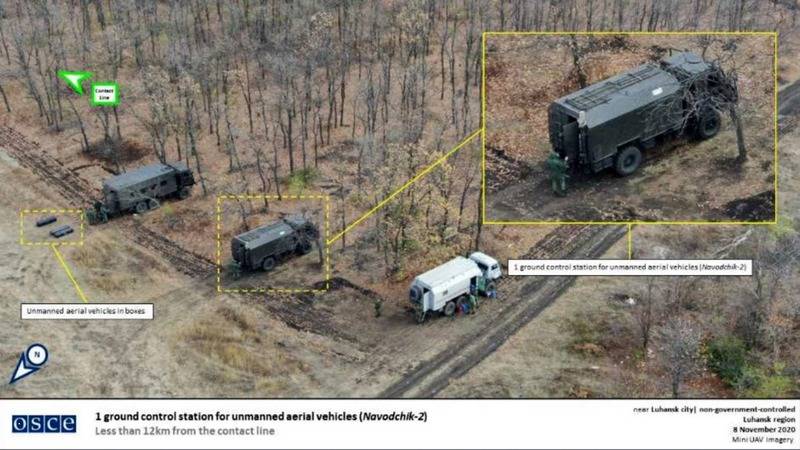 The appearance of this complex on the territory of Donbass caused a flurry of accusations against Russia from the Ukrainian media, which literally became full of headlines such as: "Putin transferred the latest intelligence complex to Donbass", "The newest Russian military complex with drones was first recorded in Donbass," "The latest Russian drones ", etc. etc.
Kiev has already stated that the fixation of the Russian command post of the UAV "Gunner-2" on the territory of Donbass indicates that Russia continues "military aggression" against Ukraine, deploying its military equipment on its territory.