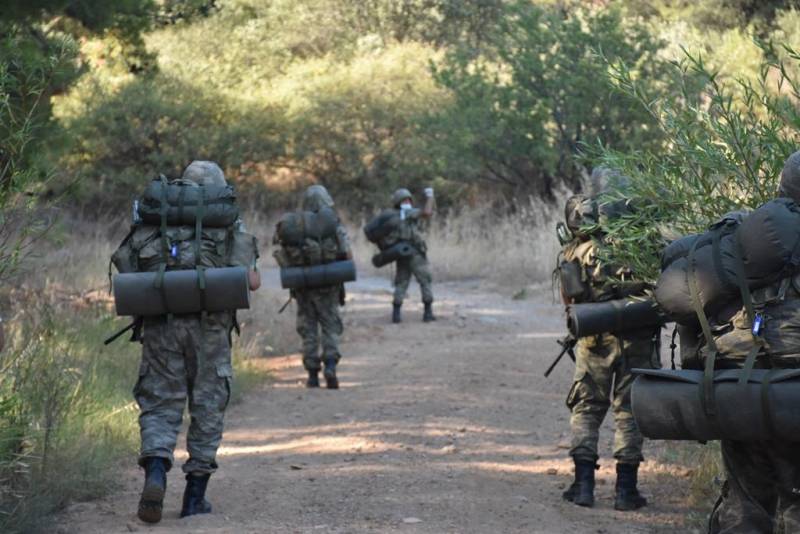 The issue of why the Turkish military "has not yet been sent" to Azerbaijan in the format of a "joint peacekeeping mission" is being discussed, although the Turkish parliament allowed the sending of troops a few days ago. In this regard, publications in the Turkish media drew attention to themselves, which explain the delay in sending the Turkish contingent.
The Turkish press comes out with materials that are actively discussed primarily in Turkey itself and relate to the issue of sending Turkish troops to Azerbaijan (to Karabakh) with an explanation of the situation.
The Turkish edition Milliyet publishes a material in which it is reported that Ankara, after lengthy discussions and consultations, has decided on the format for sending Turkish representatives to the South Caucasus.
The article states that the Turkish authorities have decided to send representatives to Azerbaijan for the future joint monitoring center. It is argued that military and civilian specialists will not be deployed in Azerbaijan until the format of ensuring the protection of the state border is debugged.
We are talking about the border of Azerbaijan with Armenia in those areas that adjoin the unrecognized Nagorno-Karabakh Republic and which, by agreement, leave the Armenian troops. They must leave them no later than November 25th.
In other words, the Turkish military may appear in Turkey on November 26, when the Azerbaijani border guards take full control of the western border (with the exception of the Lachin corridor 5 km wide).
It should be reminded that earlier the Turkish parliament approved the presidential decree on sending Turkish military to Azerbaijan. At the same time, Russian President Vladimir Putin stated in his interview that he hoped that he had managed to convince the Turkish side to abandon the deployment of the Turkish military on the demarcation line in Karabakh. Then the Russian President noted that this could cause a negative reaction in the region and made a reference to the events related to the genocide of the Armenian population in the Ottoman Empire during the First World War.
Putin:
Someone may not admit it, someone will. Russia has long recognized (the Armenian genocide in the Ottoman Empire).
Turkish media reported that the issue of sending a large military contingent was previously discussed. So far, there is no official data on the size of the future Turkish contingent. Although the Turkish press declares that this number "should not be less than the number of the Russian contingent."