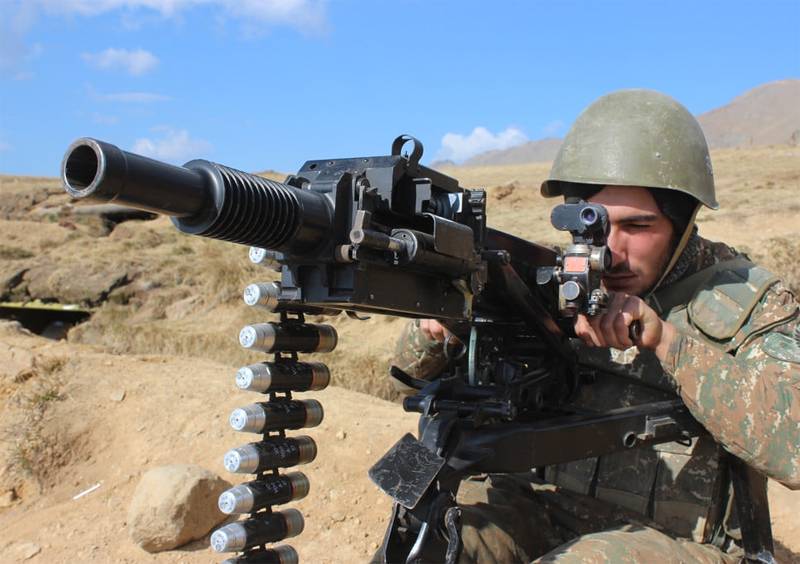 When Azerbaijani troops, actively supported by Turkey, one after another took settlements in the so-called "buffer zone" around Nagorno-Karabakh and in the most unrecognized republic with an Armenian population, the most combat-ready units of the Armenian armed forces did not participate in this conflict. It seems impossible, but they are talking about it, and they are also talking about military correspondents from the scene. The other day there were comments by the military commander of the WarGonzo project, Semyon Pegov, who said that "there was not enough additional army corps."
Let us assume that this is indeed the case. Then why didn't Armenia send an army corps to the rescue of the Karabakh army, although it badly needed help? I will present my thoughts on this topic.
The Artsakh Defense Army, local militias and volunteers from Armenia who came to their aid stood up to defend the unrecognized republic and its people. Despite the quantitative and technical superiority of Azerbaijan, they continued to fight as long as they could. Although the maximum that they were theoretically capable of was to hold out for several days until the main forces arrived, which Karabakh never received.
And at this time the Armenian military were waiting for the order in the barracks? It turns out that the army equipped with modern weapons was simply inactive. It is not a fact that Armenia could defeat the Azerbaijani troops, but the very fact ... They could at least defend Shushi.
All this looks as if the Yerevan leadership, headed by Prime Minister Nikol Pashinyan, simply abandoned Karabakh to its own devices, having initially determined this fate for it. But Stepanakert simply had nowhere to wait for help except from Armenia. Also taking into account the fact that Armenia itself did not recognize the NKR ...
De jure, the whole world, including official Yerevan, considered (and considers) Nagorno-Karabakh a part of Azerbaijan, therefore the very intervention from the outside would look like an actual declaration of war on Azerbaijan. Isn't that why Yerevan delayed the introduction of the main forces, realizing that in this case Azerbaijan (and Turkey) untie their hands and legitimize the very possibility of fighting not only in Karabakh, but also on the territory of Armenia. Initially, President Ilham Aliyev said that Baku does not have any military targets outside of Nagorno-Karabakh, but in the event of the transfer of the main Armenian troops, such targets could appear. One limiting factor, but a very important one - after all, Armenia is a member of the CSTO. And the authorities of both Armenia and Azerbaijan from Moscow could well have made it clear that they would not "flirt" and not cross new "red borders".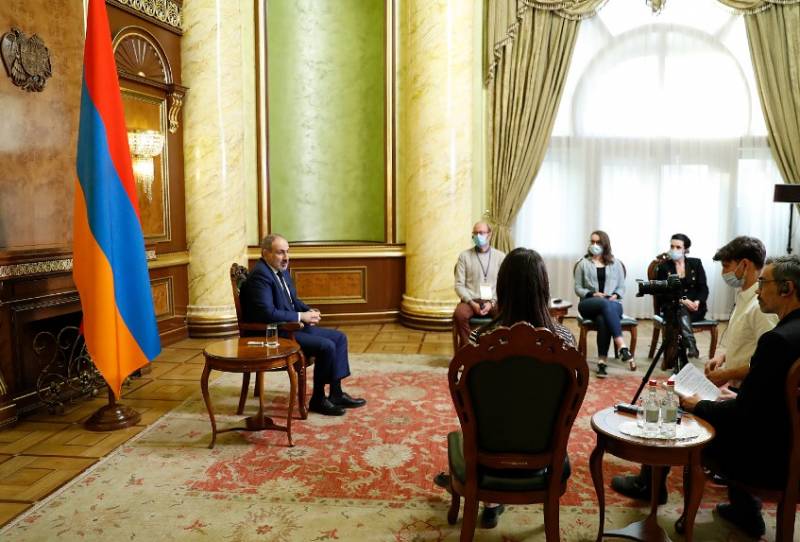 In this regard, there is a feeling that Pashinyan deliberately sought his defeat in the conflict with Baku. Such a "multi-move". The purpose of this could be, for example, a complete separation of Armenia from Russia and its turn to the West. Suppose they surrendered Karabakh to Azerbaijan, accused Russia of not intervening, Yerevan broke off relations with it and completely changed its orientation to the West. And if Moscow intervened in the conflict, it would also be a good option for anti-Russian forces. As a standard, we declare it an aggressor trying to occupy the South Caucasus.
Of course, this is only a version, but Pashinyan's actions fit perfectly into it. He didn't recognize Artsakh either, and didn't send his armed forces to help him, and said to the Russian president that he was not ready for compromises with Baku and would "fight to the end". He fought ...
But if at one time Baku and Yerevan had listened to the opinion of Russia, they would have been able to come to practically the same results, but without the bloodshed of many thousands of victims. Azerbaijan would return the areas occupied by Yerevan around the unrecognized NKR and would no longer have any claims. The transport corridor between Armenia and Artsakh would then have been wider than it is now. And Shushi would have remained with the Karabakh Armenians.
And although Pashinyan acted wisely at the very last moment, apparently, having ceased to hope for the support of Western countries and signed a peace agreement with Baku, his fate is still in question. He rarely appears in public, clearly fearing for his life. And it is not unreasonable, since now in Armenia he is considered the culprit of all the troubles that have happened.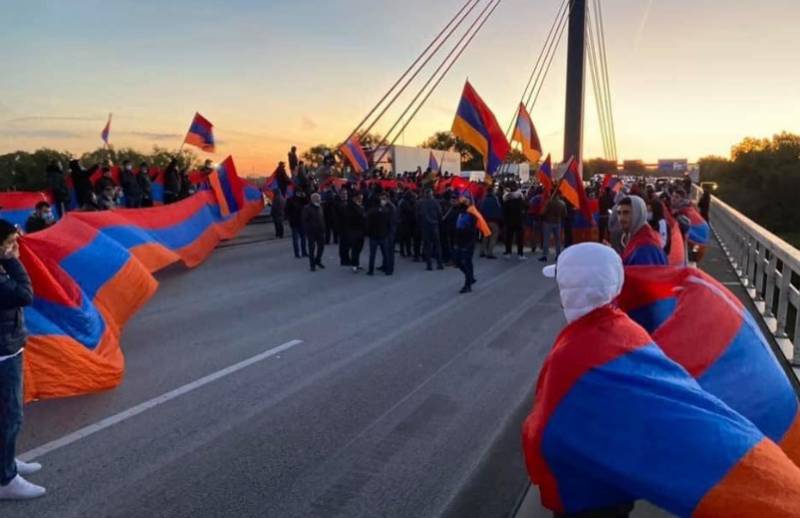 And it's scary to even imagine what could happen to him if he fell into the hands of an angry crowd of his compatriots. But until recently, they loved him so much.