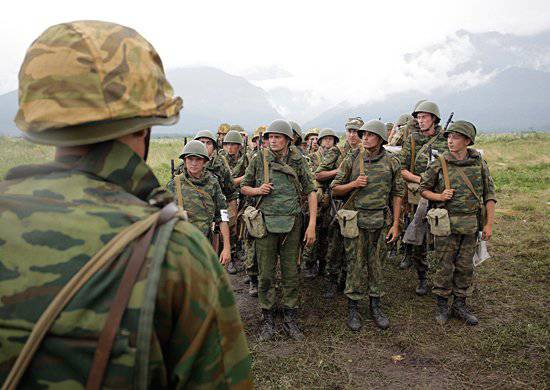 In the Eastern Military District (VBO), 350 contract servicemen "broke down" during the exams at the next "survival courses", all of them will be dismissed from the ranks of the Russian army, said Lieutenant Colonel Alexander Gordeyev, head of the press service of the VBO.
"This time they didn't cope with the test or didn't want to continue serving in the Armed Forces around 350 contract servicemen. All of them will be dismissed from the ranks of the Russian army as not meeting the requirements for professional military, "said A. Gordeev.
He clarified that in the training units of the SVO, stationed in the Trans-Baikal, Khabarovsk and Primorye Territories, the second courses of intensive general arms training "survival courses" for contract servicemen were completed. "At the second stage of carrying out activities for enhanced combat training of contract servicemen, female military personnel also took part. Of these, only five people could not stand it, "noted A. Gordeev.
To date, he said, all over the district more than 12,5 thousand servicemen, including about 1,5 thousand women, have been trained in "survival courses".
"In the training program for servicemen of women serving under contract in formations and military units of the district, the standards practically did not differ from those of men. With the exception of the forced march and night classes, which accounted for 20 percent of training time, "- said A. Gordeev.
According to him, by the end of this year, all contract servicemen in the military unit must complete six-week intensive general training courses.