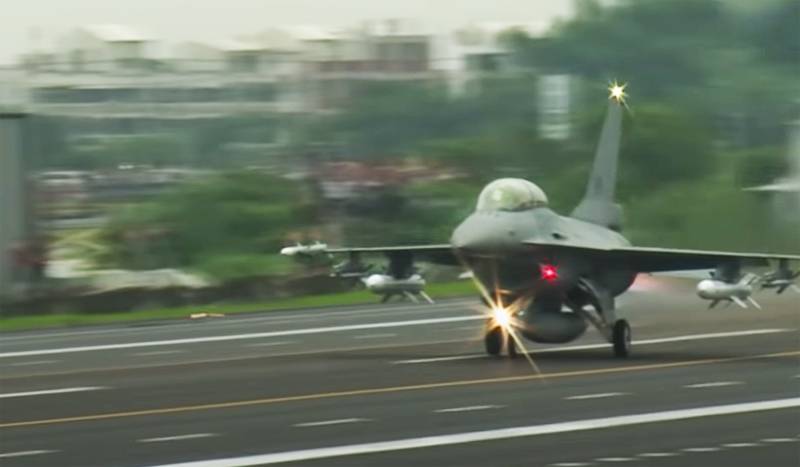 Last week, the Taiwanese Air Force conducted a test launch of an air-launched cruise missile. This missile was reportedly developed by Taiwanese specialists and named "Wang Chien". The tests were carried out by the 1st Fighter Aviation Regiment of the Taiwan Air Force.
After the tests, the Taiwanese media came out with materials stating that Taiwan "now has something to respond to Beijing in case of aggression." One of the publications stated that air-launched cruise missiles are capable of striking airfields, military bases and concentration points of PLA military personnel on the southeastern coast of the PRC.
The Global Times responded to these publications. In particular, in the material of the correspondent Liu Xuanjun it is said that the PRC is "confident of the futility of a cruise missile against mainland China."
Recall that Beijing considers Taiwan to be an integral part of the PRC territory.
The author refers to Chinese military experts:
These missiles will not be able to reach military targets on the southeast coast of mainland China. It's just that their carriers will be destroyed on approach to the point from where the rocket can be launched. At the same time, Taipei is trying to demonstrate dangerous acts of violent resistance to Chinese unity.
At the same time, one of the Chinese experts - Wei Dongxu - notes that Taipei can use these missiles "to repel possible amphibious attacks."
This indicates that China continues to consider a military scenario of reuniting Taiwan with the mainland.
Wei:
China's air defense can destroy both the carriers of these missiles and the missiles themselves. They are not immune to interception.
For reference: the Wan Chien missile is capable of hitting targets at a distance of up to 200 km. The tests took place in the Taiwan Strait, which angered the official Beijing.