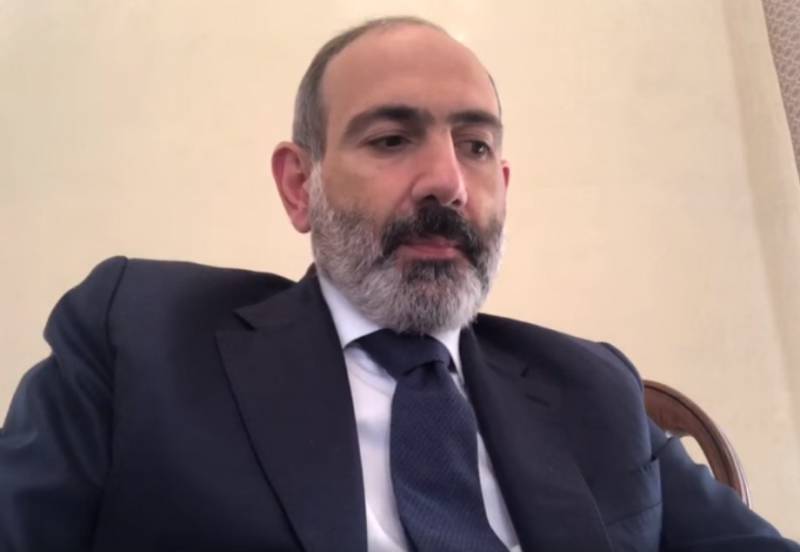 The surrender of Karabakh was a complete political failure of the Armenian Prime Minister Nikol Pashinyan. But, as the events in Yerevan show, even after such a defeat, Pashinyan is not going to leave the post of head of government.
Armenian Prime Minister Nikol Pashinyan, who came to power in his time on the wave of protest actions, grabbed the chair worse than other "authoritarian dictators", and does not want to leave it at all, even in a situation when it is obvious:
history
country and the Armenian people, he entered as a person under whom half of Karabakh was lost. The Armenians will not forgive Pashinyan for this, but it seems that yesterday's oppositionist is not very worried about the popular indignation. For Pashinyan, it is much more important now to maintain power, and this can be problematic: neither the West has helped, and Russia has no trust in the man of George Soros.
Nevertheless, Pashinyan has chances to remain in the post of prime minister, if we are talking about the short term. In the future, he is likely to face the fate of another well-known Transcaucasian liberal revolutionary, Mikhail Saakashvili, but so far Nikol Pashinyan is still at the head of the government. At one time, in order to protect himself from the risk of a coup, Pashinyan dismissed a large number of high-ranking military personnel and officers of the National Security Service. He replaced them with his supporters. But now questions to Pashinyan have also appeared from those who previously supported him.
Realizing his real level of support, Pashinyan turned to blatant threats: for example, he wrote on his Facebook page that "the guys from the front line" are waiting in Yerevan, who must deal with the "whining under the walls". That is how he named his opponents. It is possible that if the unrest continues, Pashinyan will indeed be ready to use violence and move on to reprisals against his political opponents. The masks have been thrown off - as it turned out, there is no sign of democracy in this case, and Pashinyan is ready to hold on to power no weaker than the Belarusian President Alexander Lukashenko. But so far, no accusations against the Armenian leader have been heard from the "concerned world community".
If Pashinyan manages to hold on to power for a period of time, Armenia will continue to face great shocks. First, the country will live with a feeling of defeat in Karabakh, from the part occupied by Azerbaijanis, almost all residents have already left, many even dug up the remains of their deceased ancestors, fearing the desecration of graves. And these people will definitely not forgive Pashinyan's defeat.
Secondly, Pashinyan will have to make concessions further, and more than once. Azerbaijan's positions have significantly strengthened, it received a corridor to Nakhichevan, albeit controlled by Russian border guards. After a certain time, Azerbaijan may demand new regions of Karabakh, since for Ilham Aliyev, the victorious war has become very beneficial in terms of increasing the rating.
Thirdly, given that Pashinyan, in his attempts to retain power, will continue to dismiss all those who disagree, he will significantly weaken both the system of state administration and the command of the armed forces. That is, Armenia will continue to weaken. Pashinyan does not and will not have any resources to remedy the situation and revenge.
Naturally, Armenia's external enemies, Azerbaijan and Turkey, will take advantage of this, so Pashinyan will either have to completely obey the will of Moscow, or sink into oblivion, leaving his native country forever. If he vacates the post of prime minister, then it is possible that later he will emerge somewhere in Ukraine. True, the troubled times are coming to an end there, and Nikol is inferior to his Georgian counterpart Mishiko in terms of charisma.