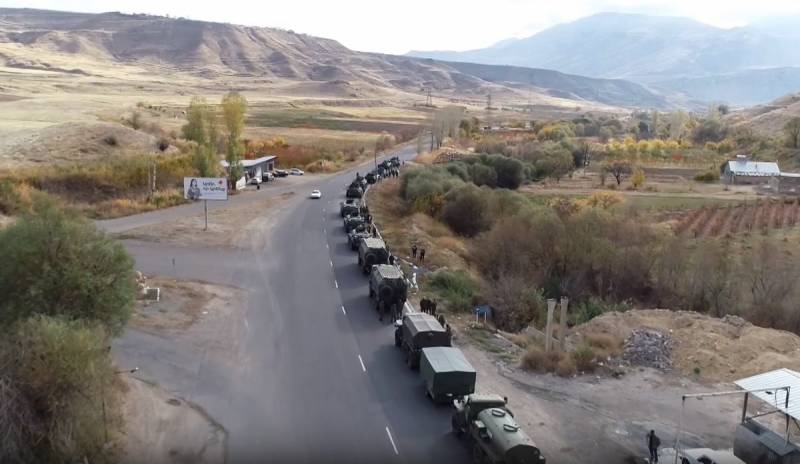 In recent days, Russian equipment arriving in Nagorno-Karabakh has constantly appeared in the military reports of the Ministry of Defense and in journalistic materials. Its crews are tasked with ensuring security in the region.
The core of the contingent was the 15th separate peacekeeping brigade (the only one in the RF Armed Forces of this profile), the personnel and materiel of which are delivered from the Samara region, where it is deployed, to the Erebuni airbase. From here, the troops are already on their way to a new duty station.
At the same time, users found that some types of equipment were "not typical" for the 15th Omsb Brigade. Therefore, the question arose of how to distinguish from which garrisons the "materiel" is arriving.
Corresponding explanations of the specific "garrison" logistics of the peacekeeping mission in Nagorno-Karabakh began to appear. The vehicles of the 15th brigade proper have license plates with 76 in the code field.
This is due to the fact that it is assigned to a connection located in the Samara region. At the same time, this subject of the Russian Federation was previously part of the Volga-Ural Military District, the code of which was the number 76 (not to be confused with civilian numbers, where 76 is the Yaroslavl Region), now belongs to the Central Military District.
The equipment, which has numbers 94 in the same field, was delivered to Karabakh from the 102nd military base located in Gyumri. This code refers to the grouping of Russian troops in the Transcaucasus.
In addition, the equipment of the peacekeeping unit proper should be marked with the "MC" sign, applied in white or yellow colors on a blue background, which was done in accordance with the relevant standards.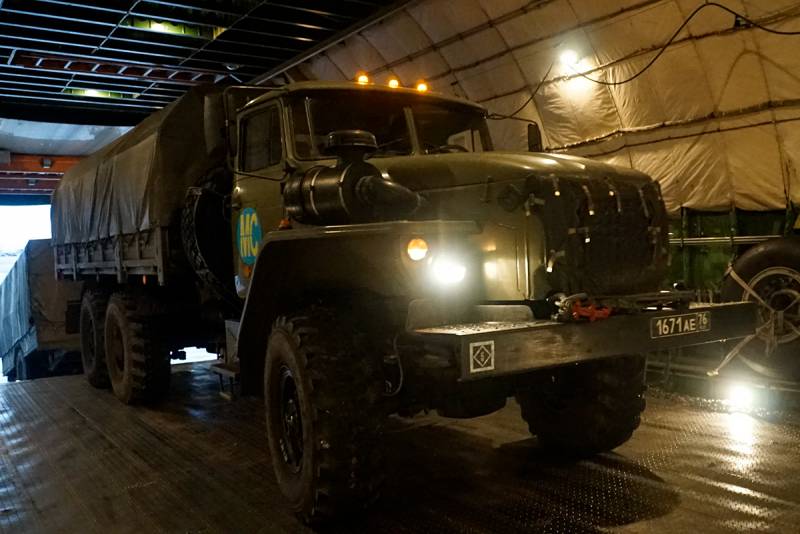 Earlier it was noted that the Russian peacekeepers are armed with the latest AK-12 assault rifles. This was reported by "Voennoye Obozreniye" in one of its materials on November 15. Recall that in addition to ground equipment, the peacekeeping mission is also provided with the means
aviation
: helicopters Mi-8 and Mi-24, as well as drones for monitoring the situation.