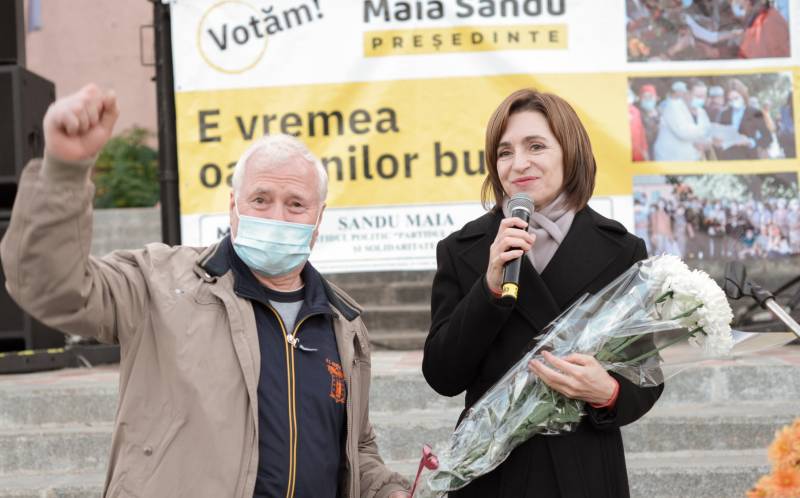 The Moldovan CEC presents the results of the presidential elections in the country. We are talking about the second round of elections, in which two candidates came out - the incumbent President Igor Dodon and the candidate from the "pro-European" forces, Maia Sandu.
After processing more than 99,7% of ballots, Ms. Sandu leads with about 57% of the votes. Dodon has about 43 percent, respectively.
Thus, even if all the unprocessed ballots are not in favor of Maia Sandu, then in any case, the election victory will be awarded to her. In this regard, Sandu has already been named the elected President of Moldova in the Moldovan media.
Almost half of the Moldovan citizens eligible to vote did not participate in the elections. The turnout, announced by the Central Election Commission of the Republic of Moldova, amounted to approximately 52,7 percent of the total number of voters.
Maia Sandu held the main Moldovan executive post - the post of prime minister - from June to November last year. From 2012 to 2015 she was the minister of education of the republic.
Maya Sandu is 49 years old. In 1994 she graduated from the Academy of Economic Education in Moldova, in 1998 - from the Academy of Public Administration of Moldova, and in 2010 - from the Harvard Institute of International Management.
Sandu positions himself as a pro-Western politician advocating integration with the EU and NATO. This means that from Chisinau one should again expect a stream of anti-Russian rhetoric.