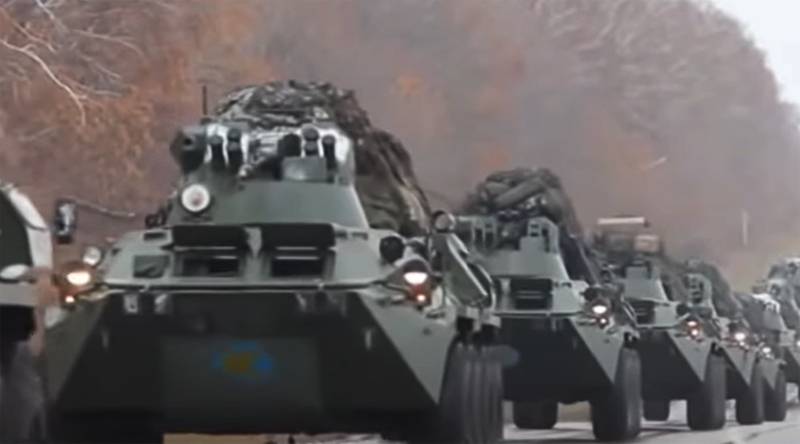 In Nagorno-Karabakh, the formation of all posts of Russian peacekeepers has been completed. On the basis of the previously reached agreement, there are 25 such posts. They are located along the line of contact and in other territories, including the so-called Lachin (Berdzor) corridor.
In the named "corridor" with a width of up to 5 km, posts are set up in the temporary storage area. Lysogorsky, near the village of Zarysly, as well as along the Zabukh road near the village of the same name.
Along with the deployment of all peacekeeping observation posts, the formation of the main headquarters of the Russian peacekeeping mission has been completed. The headquarters is located in Stepanakert. The headquarters has direct communication channels with the military departments of Azerbaijan and Armenia. These channels are necessary for the operational exchange of data, including data that will allow avoiding emergency situations, suppressing provocations, etc.
At the same time, it was noted that not all Russian servicemen have arrived in Karabakh yet. The transfer of peacekeepers continues. According to the Ministry of Defense of the Russian Federation, 23 flights of the Russian
aviation
... Newly arriving servicemen will be distributed among the formed posts in Nagorno-Karabakh.
It is worth recalling that the day before, consultations with a delegation from Russia were held in Turkey. The Turkish Defense Minister and the Foreign Minister of this country, announcing the arrival of the Russian delegation, stated that the issue of "an equal peacekeeping mission of Turkey and Russia in Karabakh" would be discussed. But so far there is no evidence that the Turkish contingent is really participating in the peacekeeping mission in Karabakh. Although Aliyev and Erdogan spoke about this earlier. The results of the consultations that took place in Turkey are not presented either. The Russian Foreign Ministry has repeatedly noted that the agreement prescribes the presence of only the Russian peacekeeping contingent in Karabakh.