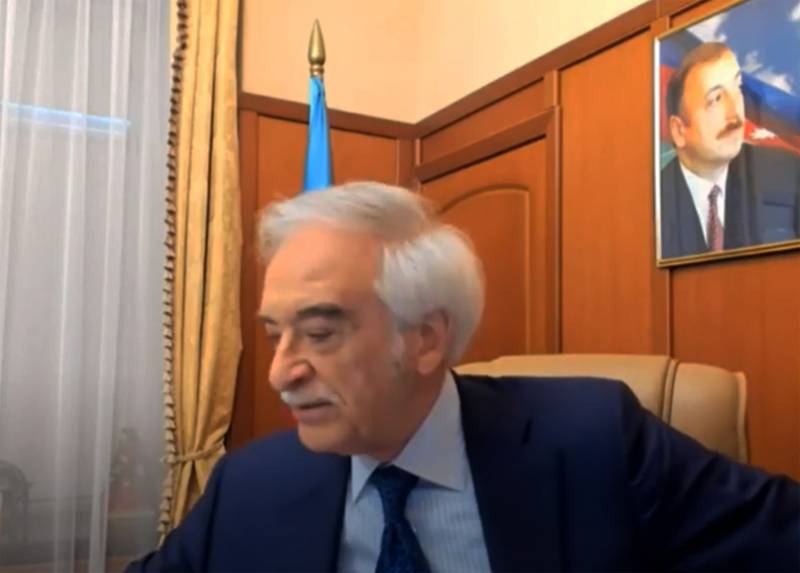 Some mass media reported that the Azerbaijani ambassador was recalled from Moscow. We are talking about Polad Bulbul-oglu, who the other day, commenting on the attack on the Russian Mi-24 helicopter, made the phrase "in war as war." In Russia, commenting on the words of the Azerbaijani ambassador, they noted that if Russia acted according to the same principle - "in war as in war", the "response" to those striking the Mi-24 would be immediate and crushing.
The Azerbaijani Foreign Ministry commented on the statements about the alleged recall of the ambassador. The message of the Foreign Ministry of the Republic of Azerbaijan says that these statements do not correspond to reality.
The report of the Ministry of Foreign Affairs of the republic says that at the moment the President of the country Ilham Aliyev (and the appointment and recall of ambassadors can only be carried out by the President of Azerbaijan) did not make a decision to recall Polad Bulbul-oglu.
On the eve, the Kremlin press service noted that Russia agreed to accept Baku's apologies for the downed Mi-24 due to Azerbaijan's readiness to conduct an objective investigation of the incident.
More than 5 days have passed since the attack on the Russian helicopter, but the specific culprits have not yet been named.