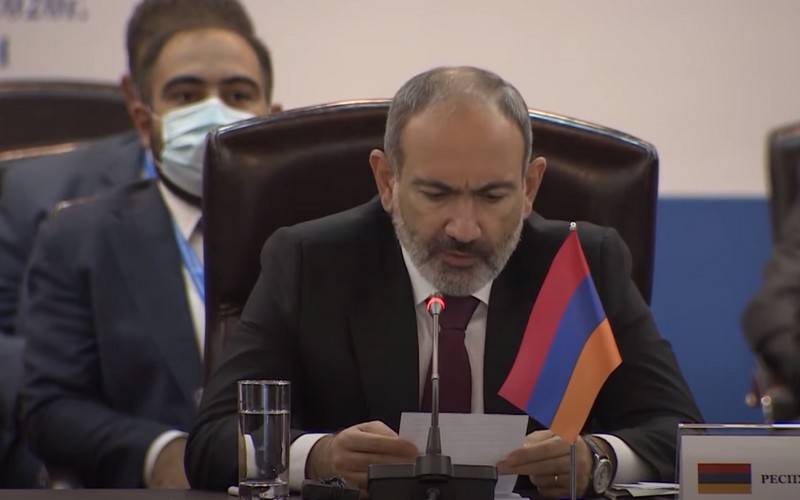 An impending assassination attempt on Prime Minister Nikol Pashinyan has been averted in Armenia. The National Security Service (SNB) of Armenia stated this.
As reported, the NSS of Armenia opened a criminal case on the fact of an attempt to usurp power, overthrow the constitutional order and preparation of the assassination of Prime Minister Nikol Pashiyan. In the framework of this case, the former head of the Security Service Artur Vanetsyan and the commander of the "Ashot Yerkan" volunteer detachment Ashot Minasyan were detained on Saturday.
According to the SNB, Minasyan, who has anti-government views and does not agree with the foreign and domestic policies of the Prime Minister, illegally acquired a significant amount of
weapons
, ammunition and explosives, after which he delivered all this to the territory of Armenia. After that, Minasyan conspired with party leaders and politicians holding anti-government views with the aim of physically eliminating (killing) Prime Minister Pashinyan and changing power in the republic.
During the searches (...) three Kalashnikov machine guns - PK, one Kalashnikov light machine gun - RPK, two anti-tank grenade launchers with optical sights, three assault rifles, 14 rifles with optical sights, nine boxes of 5,45 mm cartridges, five boxes cartridges of 7,62 mm., one grenade fuse, 13 mechanical fuses, two "RGD" grenades, three hand grenade fuses, one anti-tank grenade body and other ammunition and weapons
- said in the message of the SNB.
Vanetsyan, Minasyan and a number of other opposition politicians have been detained, and other members of the group who were planning to assassinate the prime minister are being identified.
Recall that protests have been taking place in Yerevan for several days already, demanding the resignation of Pashinyan after he signed a trilateral agreement on an armistice in Nagorno-Karabakh.