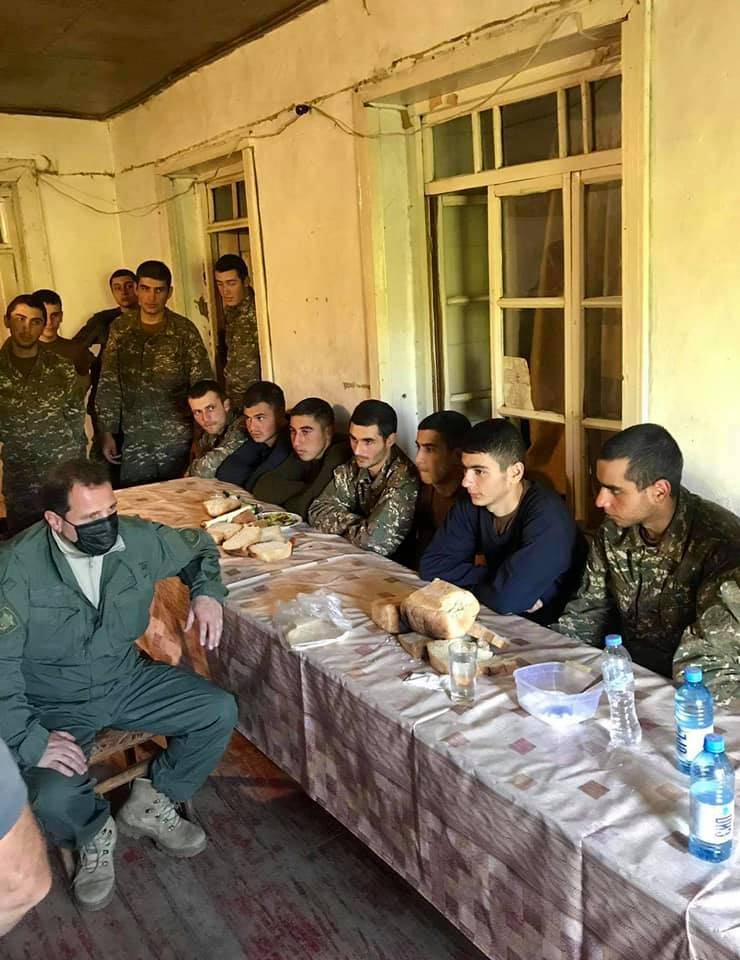 Photo: Ministry of Defense of Armenia
It became known that a curfew was imposed on the territory of Nagorno-Karabakh, which fell under the control of Azerbaijan. In particular, a special regime has been introduced in Hadrut and Shusha. It is added that the official Baku in the areas that are now controlled by the Azerbaijani authorities will start working temporary commandant's offices.
Meanwhile, the current Prime Minister Nikol Pashinyan made another appeal in Armenia. He commented on the agreement on peace and transfer of Karabakh territories signed with the mediation of Baku.
According to Pashinyan, it is important to understand that this agreement was signed in order to end the war.
Prime Minister of Armenia:
This is not at all a document on a political settlement. This is a cessation of hostilities document.
Pashinyan noted that the opposition's speeches look strange today. According to him, the demands of the Armenian opposition are strange in the first place. Nikol Pashinyan:
It is the same as if the opposition demanded in advance to discuss military failures at the front, attacks or retreat of troops.
According to Pashinyan, the main diplomatic discussions should only begin, and they will last for a very long time.
Pashinyan:
Of course, you can take a paper with a contract, tear it up, throw it away, but you need to imagine the consequences. This will mean that we will return to the situation in which the document was signed.
According to the Armenian Prime Minister, if the agreement is broken, 30 thousand of our soldiers will find themselves in a blockade.
Pashinyan added that one should not discuss the Artsakh issue in an emotional state.