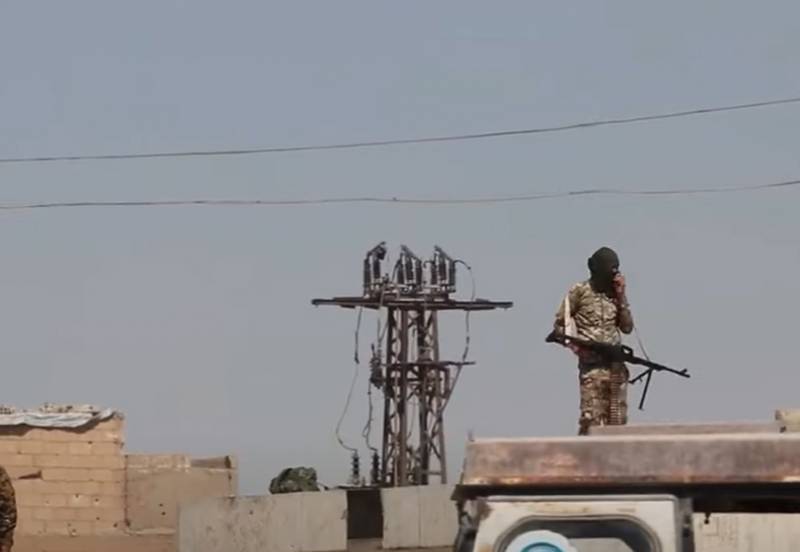 In the frame - a militant in the Syrian province of Aleppo
During the briefing, Russian Foreign Ministry spokeswoman Maria Zakharova made several noteworthy statements. Among them is a statement about the presence of militants in the South Caucasus. It should be reminded that earlier the statement about the presence of militants transferred to the Karabakh region from Syria was also made by the director of the Russian Foreign Intelligence Service.
According to Maria Zakharova, the war in Nagorno-Karabakh has been stopped at the moment, but the militants have not disappeared from the region.
Zakharova notes that Russia has reliable information on this score - it is based on verified facts.
It should be reminded that earlier it was reported about the transfer of militants from Syria to Azerbaijan through the Turkish Gaziantep.
Azerbaijani President Ilham Aliyev said to this that the Azerbaijani army has enough strength to resolve the issue with Nagorno-Karabakh and without outside help. At the same time, he noted that the Turkish authorities had approached him with a proposal to provide assistance (including a military one).
Maria Zakharova added that the Russian Foreign Ministry "hopes to resolve this issue" (the issue of militants in Karabakh).
Russian Foreign Ministry official:
From our side, military experts are engaged in this, and this issue requires specific work of specialists.
Turkish-Russian consultations will be held in Turkey today. Earlier, the head of the Turkish Foreign Ministry, Mevlut Cavusoglu, stated that the consultations would also consider the issue of "equal cooperation between Turkey and Russia in terms of the peacekeeping mission in Nagorno-Karabakh."