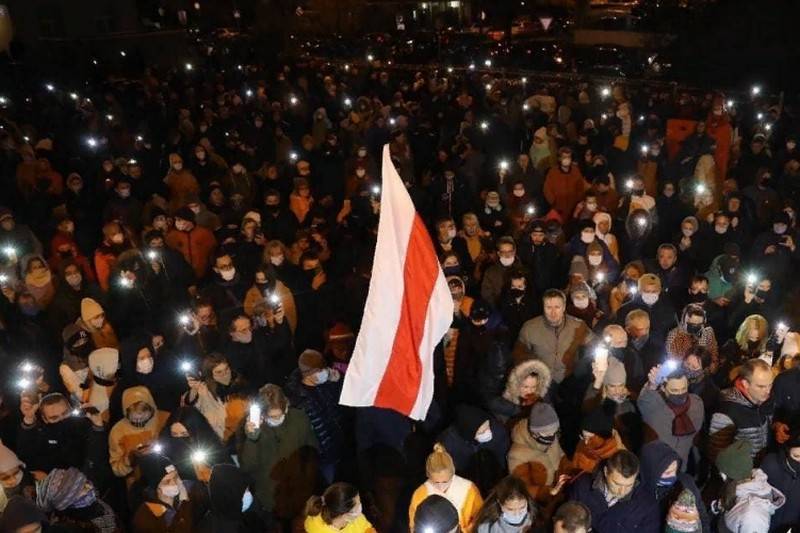 The European Union has threatened Belarus with the introduction of additional sanctions due to the death of a protester Roman Bondarenko. According to an official representative of the EU's foreign policy, Europe strongly condemns the violence of the Belarusian authorities.
The EU continues to strongly condemn the violence of the Belarusian authorities against protesters, people who participate in the movement for democracy, independent media, civil society representatives or ordinary Belarusian citizens. (...) EU has already imposed sanctions against 55 persons responsible for violence and intimidation and is ready to impose additional sanctions
- said in a statement.
Thus, the EU reacted to the death of 31-year-old Bonadrenko, who received injuries incompatible with life during a fight with unknown persons. According to the Belarusian opposition, the deceased was a participant in the protests and was beaten by the security forces.
As stated in the Investigative Committee of Belarus, aggressive local residents, hanging ribbons in the courtyard between Chervyakova streets and Smorgovsky tract, where "the square of changes" is located, fought with unknown persons in masks who tried to remove these tapes. The police officers who arrived at the scene found the man with bodily injuries and intoxication, who was taken to the hospital, where, despite the assistance provided, he died. It turned out to be Roman Bondarenko.
In turn, the leader of the Belarusian opposition Svetlana Tikhanovskaya stated that she intends to change the tactics of the protests. According to her, "80% of Belarusians want change" and are ready to take to the streets.
(...) for the protests to be more effective, tactics need to be changed. This will require very precise thought over each step. Every day we do our best to ensure that new, fair elections are held in Belarus as soon as possible.
- she said, adding that mass detentions and violence against protesters in the country should be investigated at the international level.