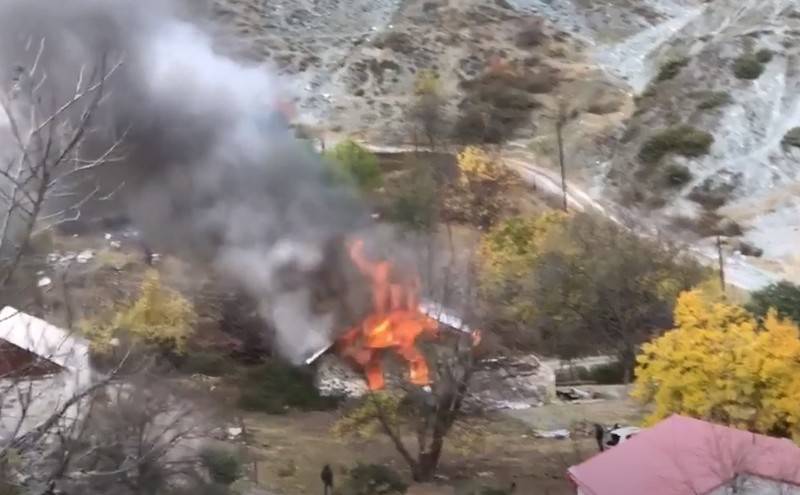 The Armenian population of the regions, which, according to the trilateral agreement, are transferred to Azerbaijan, began to leave their homes en masse. According to local media reports, people take literally everything with them, and that which cannot be taken out is destroyed.
The Armenians began to leave the Kelbajar region, which should come under the jurisdiction of Azerbaijan by November 15. People are being evacuated, trying to take out literally everything: furniture, household utensils, livestock and animals. Shops, substations and houses are dismantled into parts. Some houses are burned down so as not to be left to the "occupiers".
According to one of the local residents, Azerbaijan will get all the infrastructure created by the Armenian population.
In addition to this unapproachable peak, we present them with infrastructure, roads, pastures, mines, stone resources on a silver platter.
- he added.
Meanwhile, Russian peacekeepers have begun deploying observation posts in the Lachin corridor and on the territory of Nagorno-Karabakh. In Stepanakert, where Russian troops entered on November 12, shops and shops are reopening.
10 observation posts of Russian peacekeepers have been deployed along the contact line of the sides in Nagorno-Karabakh and the Lachin corridor
- said the Russian Defense Ministry.
The transfer of peacekeepers continues.
Meanwhile, Azerbaijani Defense Minister Zakir Hasanov met with the commander of the Russian peacekeeping forces, Rustam Muradov. The parties discussed issues of the peacekeeping mission, as well as resolved issues of security of Russian servicemen and interaction with the military departments of Azerbaijan and Armenia.
At the same time, protests continue in Yerevan demanding the resignation of Prime Minister Pashinyan.