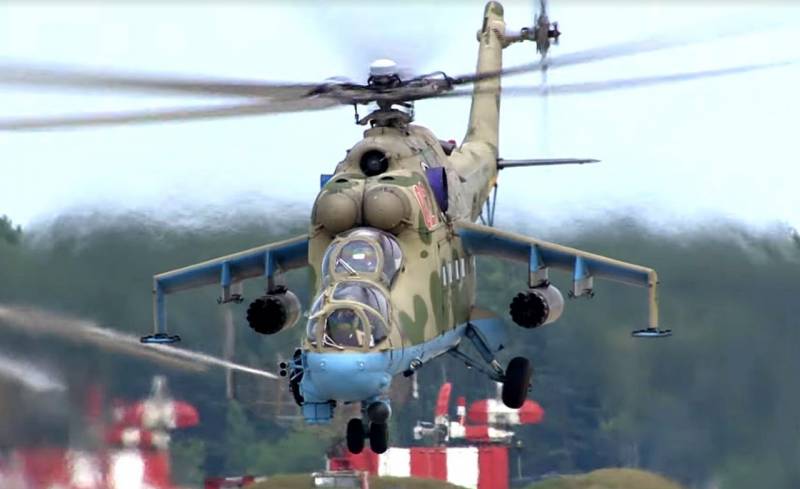 In the military-thematic section of the Chinese information portal Sohu, a material has been published that is devoted to the strike inflicted on a Russian Aerospace Forces helicopter while it is in the airspace of the Republic of Armenia. Then, as a result of a strike with the use of MANPADS, two Russian servicemen were killed, one was injured. The Azerbaijani side literally in a few hours took responsibility for this situation, stating that the strike on the Mi-24 was wrongly inflicted.
The day before, Azerbaijani Ambassador to Russia Polad Bulbul-oglu made a statement that was criticized not only in Moscow, but also in Baku. According to the Azerbaijani ambassador, "war is like a war."
On the pages of a Chinese resource, the author writes that "the strike by an Azerbaijani air defense crew is understandable." In fact, in this regard, the author "keeps pace" with Polad Bulbul-oglu, trying to declare that the Azerbaijani military are guilty, but still "other culprits" can be found.
From Sohu Material:
Objectively speaking, the Russian side had to notify the Azerbaijani army when moving along the border with Azerbaijan at sensitive moments in order to avoid misunderstandings. And thus she (Russia) should also be held responsible for this incident.
Further, the author writes on a Chinese resource that Azerbaijan declares an ongoing investigation and readiness to punish those responsible. That being said, the author Sohu adds:
But any soldier from the calculation of the air defense system would have done the same.
"The same" is how? Any soldier in China would start shooting at a helicopter if it was in the airspace of a neighboring state? .. And, it turns out, by the same logic, any soldier of a state adjacent to the PRC can strike
aviation
, which is in the airspace of the PRC?
Thus, Sohu is trying to shift the responsibility, as they say, from a sore head to a healthy one.