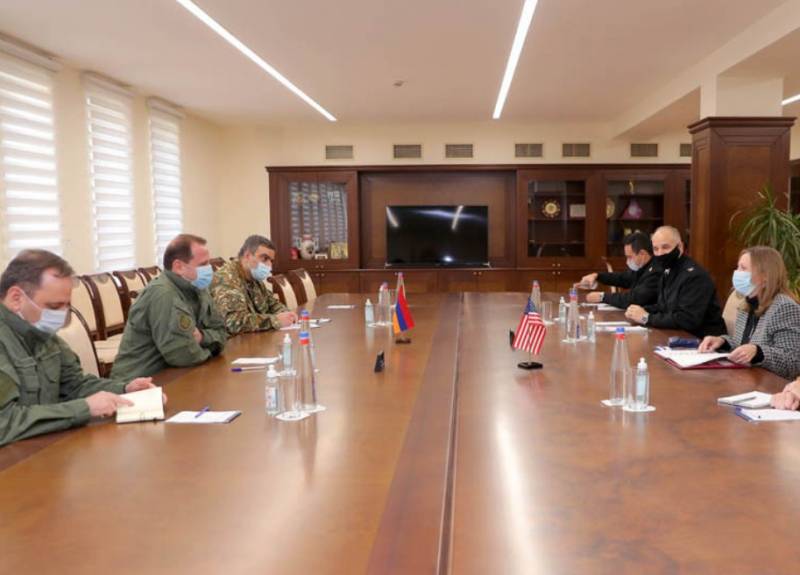 The pro-Western orientation did not help Armenian Prime Minister Nikol Pashinyan in his confrontation with Azerbaijan. Again I had to call for help from Russia. The Norwegian edition of Steigan writes about it.
When Nikol Pashinyan became head of the Armenian government, he did not hide his critical attitude towards "Putin's" Russia. Voices began to be heard in Yerevan in support of the withdrawal of the Russian military base from Gyumri. The US Embassy in Armenia is the second largest among all American embassies in the world. At the same time, Pashinyan hastened to get rid of many senior officers of the army and security forces, apparently suspecting them of pro-Russian sentiments.
However, while "democracy was being built" in Yerevan, their armed forces were being strengthened in Baku. Azerbaijan, using its oil revenues and assistance from Turkey, has managed to modernize its army quite well in several years. When it came to the armed confrontation in Karabakh, it turned out that it is much better equipped and armed than the Armenian armed forces. Of course, the fighting spirit of the defenders of Karabakh cannot be questioned, but one cannot advance far from the determination to fight to the end, and even the former boundaries cannot be defended. And so it happened: Shusha and a number of important regions were lost, Stepanakert itself was under threat.
However, the United States did not come to Pashinyan's aid, ignoring Armenia's calls for help, according to Norwegian journalists. There is no doubt that a harsh shout from Washington would have had an effect on Baku. But this did not happen: while formally condemning the military actions in Karabakh, in fact neither the United States nor "friendly" France did absolutely nothing to stop the rapid advance of Azerbaijani troops.
As a result, as the Norwegian edition writes, Nikol Pashinyan had no choice but to turn to Russia for help, to the very Putin whom he had criticized not so long ago.
The defeat in Karabakh became a tragedy for the Armenian people and an indelible stain on Pashinyan's political career. But it cannot be said that Azerbaijan and Turkey also won. Although Azerbaijan gained control over a part of the formerly ruled by the NKR regions, Putin did not give Ilham Aliyev a total victory in Karabakh. As a wise elder relative, he judged the quarrel between Yerevan and Baku and allowed the latter to take part of the territories, but did not allow the disappearance of Armenian Karabakh either. Now a 2-strong Russian peacekeeping contingent will stand between the Armenians and Azerbaijanis, which means one thing - as long as the Russian troops remain, there will be no conflict in Karabakh.
It is unlikely that the appearance of Russian armed forces in Karabakh was part of Turkey's plans, but now nothing can be done. In fact, the NKR came under the control of Moscow, in addition to the military base in Gyumri, a contingent appeared in Karabakh. In fact, Turkey's plans to create a corridor to Azerbaijan and the Caspian Sea failed, which was to be expected. Actually, Recep Erdogan, with his rash policy in Syria, Libya and the Black Sea region, himself ran into a decisive response from Russia, and he received it.
A separate moment is the pro-Western forces in Armenia: they have learned a very good lesson from both Moscow and Washington. Russia showed Armenia that it is ready to help and be the guarantor of its security, but for this it is necessary to stop looking at the United States and the European Union.
In turn, the Americans have demonstrated in reality complete indifference to the Armenian people and their problems. Now only a mentally retarded person or an outspoken hireling in Armenia can call to be guided by the United States and the European Union. The war in Karabakh put an end to the question of who can help Armenia and who is completely indifferent to it.