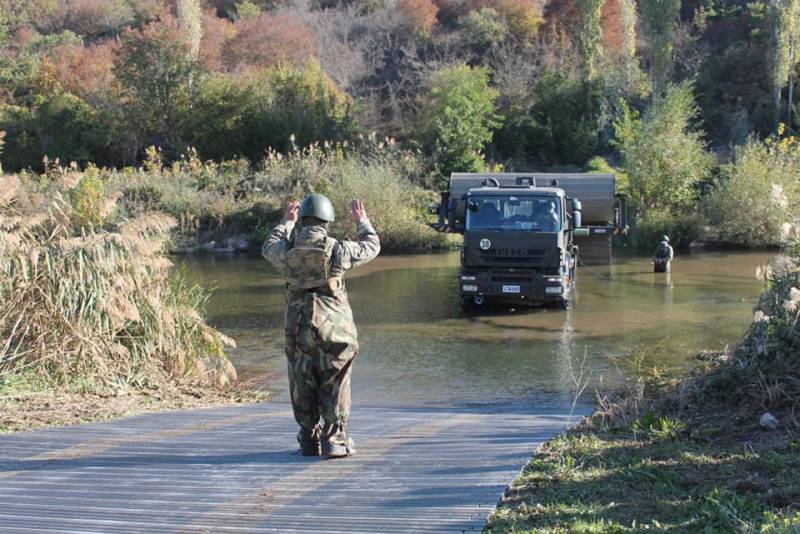 Photo by the Ministry of Defense of Turkey
One gets the impression that the authorities of Russia and Turkey are saying diametrically opposite things about the peacekeeping mission in Nagorno-Karabakh exclusively for internal use. If Moscow has repeatedly emphasized that only Russian peacekeeping contingent will be present in Karabakh, and refer to the letter of the signed agreement, then Ankara again declares about the Turkish presence and the Turkish role.
Turkish media (TRT Haber) cite a statement by the country's Foreign Minister Mevlut Cavusoglu, who again reported on the work to jointly create a center for control and monitoring of the situation in Nagorno-Karabakh. According to Cavusoglu, consultations with the Russian delegation are scheduled for November 13-14.
Turkish Foreign Minister:
The Turkish military will participate with the Russian in a joint peacekeeping mission in Nagorno-Karabakh to monitor the situation and monitor the implementation of the agreement.
It is clear from this statement that Ankara actually insists on the presence of its military in Karabakh. At least that is how some Turkish media present the situation.
As you can see, this statement completely contradicts the statements of the Russian Foreign Ministry, which said that besides the Russian peacekeepers, there will be no other peacekeepers, including Turkish ones, in Nagorno-Karabakh.
Perhaps the parties now have different understanding of what exactly each of them refers to the concept of Nagorno-Karabakh. For example, over the past few days, Azerbaijani President Ilham Aliyev has been constantly talking about the fact that Nagorno-Karabakh has no status, "the status has gone to hell", as well as that Baku can only provide the status of cultural autonomy for the Armenians of the region. , but not in any way administrative-political autonomy.
Returning to the statements of the Turkish Foreign Ministry, it is worth noting that Cavusoglu specified the following:
Observation points will be created on the Nagorno-Karabakh boundary line and in the Lachin corridor.
Let us recall that, according to the official authorities of the Russian Federation, only Russian peacekeepers should be present on the aforementioned boundary line and in the Lachin corridor. Apparently, Ankara has a different point of view.
Now it remains to wait for the results of the consultations announced by Cavusoglu.
And this is the statement of Turkish Defense Minister Hulusi Akar:
A large delegation is arriving from Russia tomorrow. Our friends will discuss who will stand where, how many people will be, what they will specifically do.