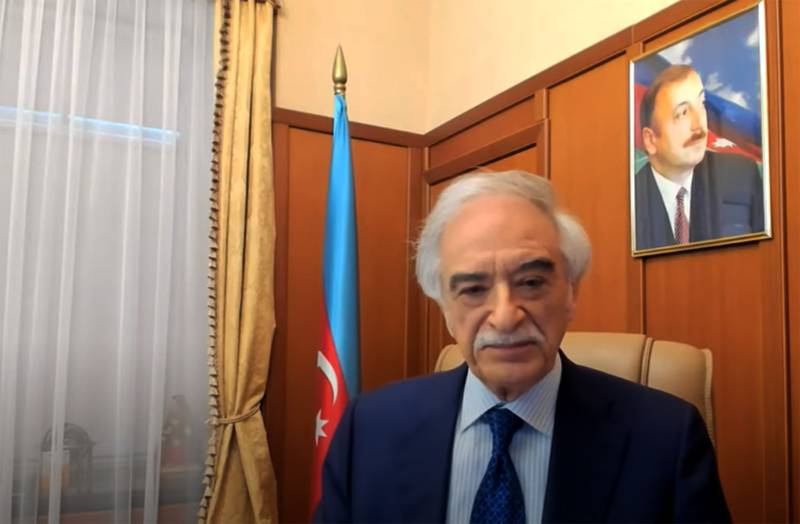 Azerbaijani and Russian politicians and representatives of the bureaucratic corps speak about the statement made by the Ambassador of Azerbaijan to the Russian Federation Polad Bulbul-oglu on the strike on the Mi-24. Recall that the blow was struck at the Russian helicopter at the moment when it was in the airspace of Armenia, about two hundred kilometers from the combat zone in Nagorno-Karabakh. The ambassador, commenting on the attack with the use of MANPADS, said literally the following: "In war as in war", and tried to reduce the actions of the calculation to "military action", "nervous" situation and so on.
Assistant to the Azerbaijani President Hikmet Hajiyev, commenting on the words of Polad Bulbul-oglu, said that the ambassador's statements were inappropriate and added that such statements could harm the relations between the two countries.
The statement of the Azerbaijani ambassador (he is also a well-known Azerbaijani tenor and doctor of art history) was not ignored by the Russian Foreign Ministry.
The Russian Foreign Ministry, commenting on Bulbul-oglu's statement, said (quotes from
RIA News
) that if everything really boiled down to the situation "in war as in war", then "the response for the helicopter would be crushing." It is added that Russia has accepted the apology of official Baku and continues to expect an objective investigation from the Azerbaijani side.
The Russian authorities also expect to bring those responsible for the attack on the Russian helicopter to justice.
The aide to the Azerbaijani president noted that Azerbaijani diplomats and politicians should refrain from statements that contradict the official position of Baku.