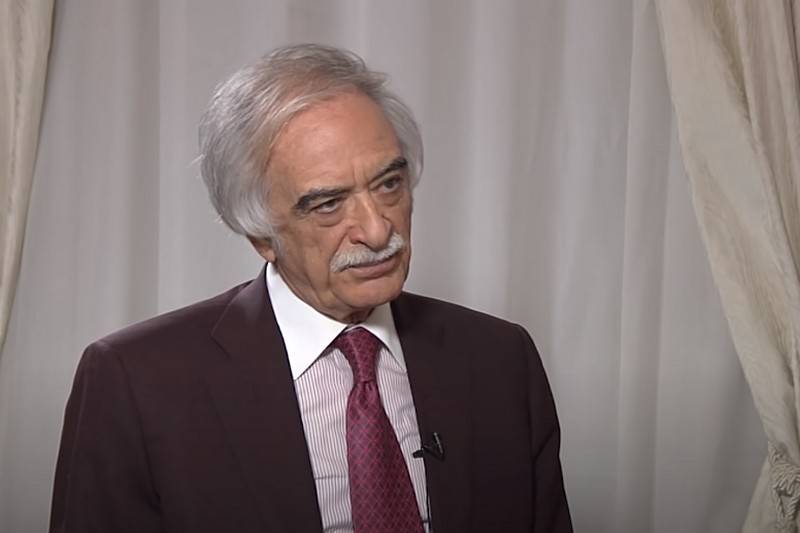 There are still no final conclusions about the reasons for the incident with the Russian Mi-24 helicopter shot down over the territory of Armenia. This was stated by the Ambassador of Azerbaijan to the Russian Federation Polad Bulbul Oglu.
At a press conference organized by the Rossiya Segodnya news agency, the Azerbaijani ambassador commented on the incident with the downed Russian helicopter, stating that the investigation of such cases takes quite a long time.
In war as in war - anything can happen. The commission is still working, there are no conclusions yet. It was determined that it was evening time, the helicopter was flying at a low altitude, so it did not get on the radar. And there, when the military situation, young guys see that a military helicopter is flying - and such a decision was made
- explained Bulbul Ogly.
According to him, a commission has been created on this incident, the Defense Ministries of Azerbaijan and Russia are in touch, the prosecutor's offices of the two countries are working.
Also, the amount of compensation for the downed Russian helicopter has not yet been determined, Baku is ready to consider all possible options.
The Azerbaijani side is ready for all compensations that need to be reimbursed to families, the state, or the military department. Until it is determined
- he added.
Recall that on November 9, a Mi-24 helicopter was shot down, accompanying the convoy of the 102nd Russian military base through the territory of Armenia in the airspace near the Armenian settlement of Yeraskh, close to the border of the Nakhichevan Autonomous Republic and Turkey. The helicopter was shot down by MANPADS in the airspace of Armenia outside the combat zone, two crew members were killed, another was injured. Baku admitted that the helicopter was shot down by the Azerbaijani side. But so far the names and titles of the perpetrators have not been named.