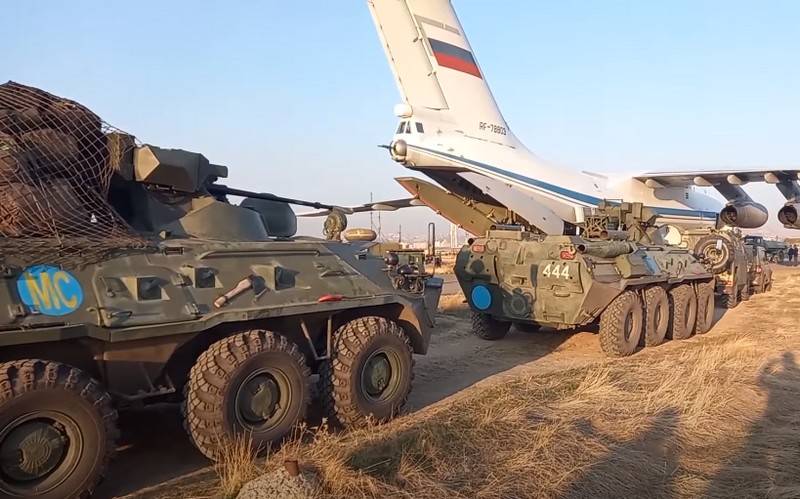 Turkish peacekeepers will not participate in the peacekeeping mission in Nagorno-Karabakh along with the Russian military. This was stated by Russian Foreign Minister Sergei Lavrov.
According to Lavrov, there will be no Turkish peacekeepers in Nagorno-Karabakh, observers from Turkey will be able to be present only in the joint ceasefire control center in Nagorno-Karabakh, which will be located on the territory of Azerbaijan.
No peacekeeping units of the Turkish Republic will be sent to Nagorno-Karabakh. This is clearly stated in the leaders' statement. As for the statements in the parliament (Turkey) that they will work on the same grounds as the Russians, we are talking exclusively about the very center, which will be permanently, without any visiting missions, located on the territory of Azerbaijan
- said Lavrov.
The Foreign Minister stressed that the activities of Turkish observers will be limited to the Russian-Turkish center to control the ceasefire in Nagorno-Karabakh, which is being created in Azerbaijan.
The center will operate exclusively in remote mode, using technical means of control, including drones, which make it possible to determine the situation on the ground in Karabakh and determine which side is observing and which is violating the ceasefire.
- he added.