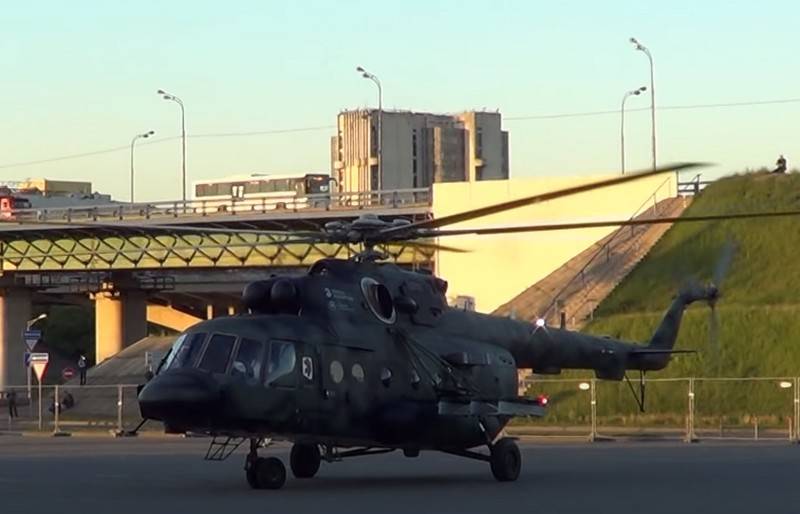 The Ministry of National Defense of the Philippines has decided to purchase a batch of Russian helicopters. This is stated in the message of the press service of the country's military department.
The Philippine Air Force intends to purchase 16 new Russian-made Mi-171 helicopters, despite the start of deliveries of the American S-70i Sikorsky multipurpose helicopters. Reportedly, the decision to provide an advance payment of 15% of the total amount of the possible contract was made on October 29.
It is expected that the contract for the Mi-171 will be signed in the near future, no specific date has been announced. It also remains unknown how Manila intends to circumvent the issue of US sanctions over the acquisition of Russian military equipment under the Countering America's Adversaries Through Sanctions Act (CAATSA).
At the end of January this year, President of the Philippines Rodrigo Duterte announced his intention to purchase a batch of Russian helicopters. According to him, in 2019 the Filipino military planned to purchase 16 helicopters from Russia, as well as weapons as part of the modernization program being implemented, but this was prevented by the lack of budget funds.
In March 2020, representatives of the Philippine Ministry of Defense visited an aircraft plant and training center in Russia in connection with the planned purchase of Mi-171 helicopters.
Note that until the 2017 year, the Philippines, along with Brunei, remained the only states in the Asia-Pacific region that never bought Russian weapons. However, with the advent of President Rodrigo Duterte, Manila began to actively show interest in establishing military-technical cooperation with Moscow. As Duterte explained, "when Russia sells
weapon
, it does not impose any conditions ", unlike the United States.