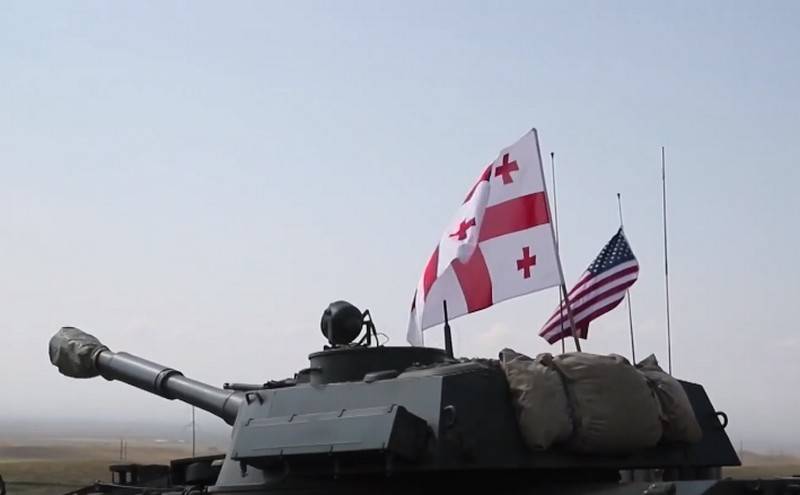 The United States intends to strengthen its military presence in Georgia, up to the creation of a permanent military base on its territory in response to the strengthening of Russia's position in the South Caucasus. This will be discussed during the visit of the head of the US State Department, Mike Pompeo, to Georgia, local media write.
The US Secretary of State will pay an official visit to Georgia on November 17-18. As stated, the main topic of the talks will be the strengthening of the US military presence in the country. Pompeo will meet with the Georgian President, Prime Minister, Foreign Minister and Patriarch.
According to the Georgian media, the United States is very concerned about the "disruption of the balance of power in the region" after the end of the military conflict in Nagorno-Karabakh and the deployment of Russian peacekeepers there. Washington needs a response to the expansion of the Russian military presence.
This visit will be a response to the radical disruption of the balance of power in the region after the end of the war between Azerbaijan and Armenia. America saw that it could be left out of the game, and began action in the only remaining direction - the Georgian
- said analyst Gia Khukhashvili.
In his opinion, there is a possibility that the United States will accelerate Georgia's integration into NATO. A decision can also be made to station the American military contingent on Georgian territory on a permanent basis, up to the creation of a military base, which has been discussed for a long time.
It is noted that American instructors have been training the Georgian military for a long time, and the Pentagon has good connections with the Georgian Ministry of Defense. Georgia also buys weapons and equipment from the United States.