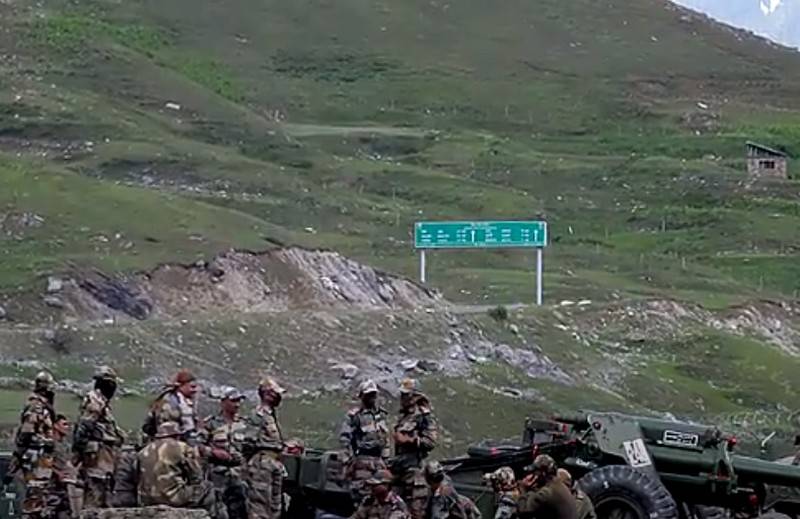 India and China will withdraw armored vehicles, artillery and other heavy weapons from the contact line in eastern Ladakh on the basis of agreements reached. This is reported by The Times of India, citing Indian military sources.
According to the newspaper, the parties reached an agreement on the withdrawal of heavy weapons from the de facto line of control between the two countries in eastern Ladakh. The withdrawal will be carried out in three stages; at the present time, the conditions and sequence of the withdrawal of weapons are being negotiated via the hotline.
The withdrawal of weapons will take place in three stages from the Pangong Tso - Chushul region in eastern Ladakh. This will be a big step towards defusing the ongoing seven months of military tensions in this high mountain region.
- Said the Ministry of Defense of India.
It is clarified that the parties came to an agreement during the last round of bilateral talks between India and China, held on November 6.
According to the commander-in-chief of the Indian ground forces, General Manoj Narawane, the withdrawal of weapons is being prepared in accordance with political directives received after the meeting of the foreign ministers and defense ministries of India and China in September in Moscow.
Recall that in eastern Ladakh there is a line of de facto control between India and China, which replaces the border. In May and June of this year, clashes between Indian and Chinese military took place in the area, during which at least 20 Indian soldiers and about 45 Chinese soldiers were killed. After that, the parties increased the number of forces.