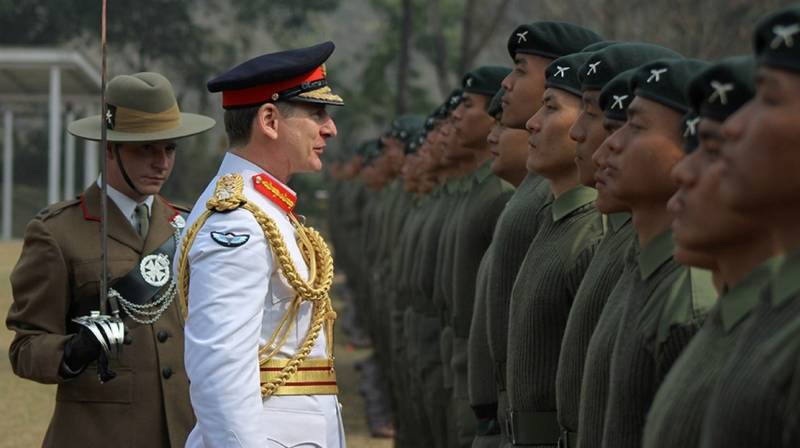 The British military was trying to find its chief of staff last night after he "disappeared" in the Salisbury Plain in southern England.
General Mark Carlton-Smith, Chief of the British General Staff, was taken to the wrong site during his visit to a 300 square miles training ground. To raise the morale of the troops located here, he intended to appear in front of the battle formations, but left the Wildcat helicopter in the wrong place. The pilots themselves landed the rotorcraft in the wrong place where they expected the general to appear. While the general and several escorts were sorting out the situation, the helicopter had already departed, and Carlton-Smith was left alone with his assistants on an unfamiliar deserted site.
Things like this happen more often than you think.
- another general explained to the British press about this, who asked not to be named. In his words, Mark is a "highly qualified special forces soldier" [previously headed SAS - an analogue of the Russian special operations forces] and "can easily get to his own and by the location of the stars."
The army officials who were waiting for the general tried to reach him by mobile phone, but he was out of reach.
They realized that the head of the army had disappeared. His visit was really a big deal and they had everything planned.
- explained the source to The Sun.
According to the British press, when the general's landing site was nevertheless established, the officials who met him rushed there. However, the army officially claims that everyone was aware of where the general was - "just 600 meters from the meeting place."