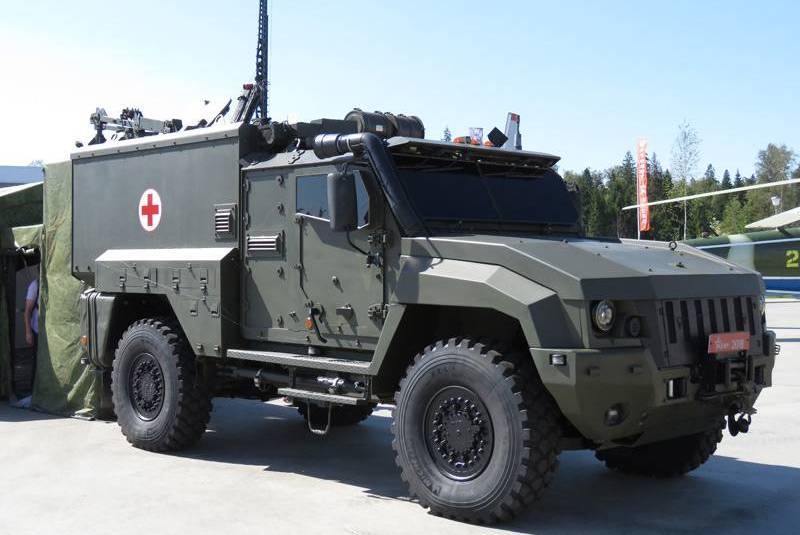 Armored ambulance car "Lens"
The Ministry of Defense ordered the development of an armored medical vehicle intended for the Airborne Forces and the Navy. More than 160 million rubles have already been allocated for development, it follows from the materials on the state procurement website.
According to the documents, the military department has ordered the development of a special medical vehicle for Russian paratroopers and marines. Development work on the project, codenamed Rakita, should be completed by November 10, 2023.
On what basis the new ambulance will be created, or it will be a new development, has not yet been reported. Other details of the project are also missing.
Note that in August last year, the Defense Ministry announced a closed auction for the development of an armored medical vehicle based on the BMP-1. The development was planned to be carried out under the code "Kurganets-M". Even earlier, in 2016, the military department had already announced a competition for the ROC with the same code, only the BMP-3 was proposed to be used as a base vehicle.
At present, the Russian army uses special armored medical vehicles of the tactical level of the "Linza" family, created on the basis of the "Typhoon-K" 4x4. For the landing force and the marines, this medical armored car is not quite suitable for its performance characteristics.