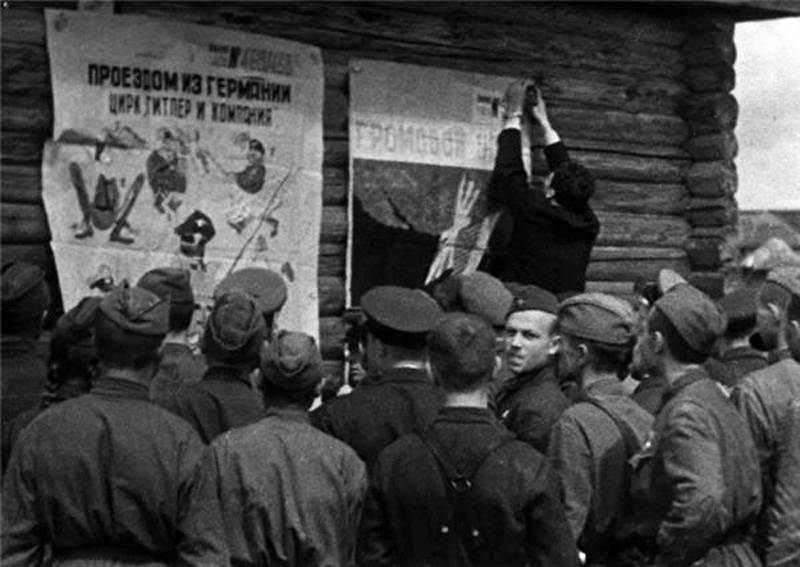 Three weeks before the start of the war, Hitler signed a special directive on the use of propaganda during Operation Barbarossa. Today this propaganda machine is known to all as Goebbels. It was Goebbels and his department who created the illusion that the "liberators" were going to the East and that these "liberators" were welcomed with joy by Soviet citizens.
Nazi propaganda had an impact on both the inhabitants of Germany itself and the inhabitants of the territories occupied by the Germans and their henchmen. However, how great was the irritation of the Hitlerites when the Goebbels propaganda machine faced effective opposition.
The caricatures of the famous group of artists - the Kukryniksy - became a real symbol of the Soviet struggle against Nazism. They were often called the fighters of the art front, as the effect of their work was sometimes incredible. This greatly annoyed the representatives of Goebbels' circles.
Kukryniksy posters and drawings were printed both for the rear and for the front. The impact of the artistic imagery was truly impressive. These drawings were kept and distributed by soldiers on the front line. In addition to informational and political significance, they had a personal significance for the overwhelming majority, prompting them to stand against the enemy until victory. And the victory eventually came.
The film on the channel "Russia 1" tells about the activities of the Kukryniksy - artists Mikhail Kupriyanov, Porfiry Krylov and Nikolai Sokolov - unique in the world
stories
creative trio of masters.