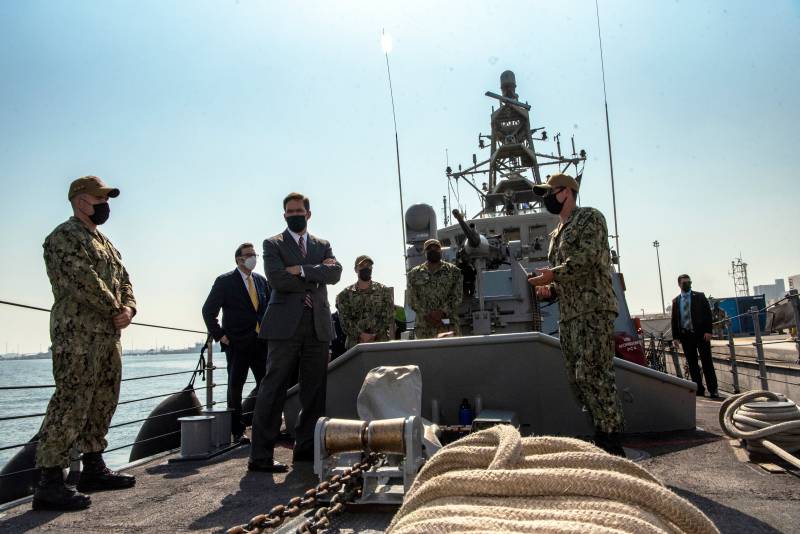 In the US, they are talking about the reasons for the resignation of the head of the Pentagon, Mark Esper. Recall that the decision to resign the Secretary of Defense was made by US President Donald Trump.
According to the latest information coming from the United States, Trump was not satisfied with Esper's work in terms of the pace of implementation of the plan to withdraw American troops from a number of foreign countries. We will remind that earlier Trump announced the withdrawal of part of the contingent or the entire contingent from Afghanistan, Iraq, Syria, as well as Germany. It was noted that Esper "delayed the process", which was the reason for his resignation from his post.
With the new head of the Pentagon, the US president intends to speed up the process of withdrawing American troops. We will remind that the acting Secretary of Defense Trump has appointed Chris Miller. It is noteworthy that retired Colonel Douglas McGregor, a supporter of the idea of ​​withdrawing troops from Afghanistan and the Syrian Arab Republic, became Miller's senior adviser.
For Trump, the withdrawal of troops from foreign countries is fundamental, since it was with this slogan that he came to power 4 years ago. But now Trump may not have much time left to complete the process. The fact is that Joe Biden has already declared himself the winner in the elections.
At the same time, Biden added that with his presidency, "America is returning to the international arena." It must be assumed that the 46th president, if it becomes Biden (and the counting of votes continues), may reverse Trump's decision to withdraw troops from Afghanistan.