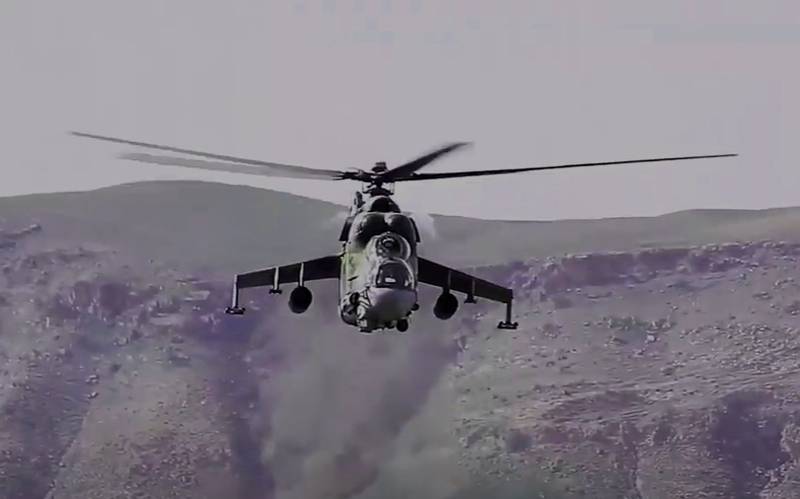 Two days have passed since the attack on the Russian Mi-24 helicopter. It should be reminded that the helicopter was shot down the day before yesterday while in the airspace of Armenia - near the settlement of Yeraskh, which is 1-2 km from the border with the Nakhichevan Autonomous Republic, which is part of Azerbaijan. The attack on the helicopter with the use of MANPADS occurred about two hundred kilometers from the combat zone in Nagorno-Karabakh.
So far, Azerbaijan, whose authorities have made an official apology, but repeated a dozen times that the helicopter was "only 2 km from the Azerbaijani borders", has not provided any specific data on who exactly struck with the use of a portable anti-aircraft missile system. Let us remind that the Ministry of Defense of Azerbaijan stated that the blow was struck "by accident".
In the meantime, an analysis of the very place where the Russian helicopter was lost and where the Russian military personnel were killed suggests that it is worth considering the possibility of striking or obtaining intelligence data from Turkey. The fact is that from the road in the Yeraskh region, where the Russian Mi-24 flew, to the nearest point of the border with Turkey is less than 4 km. This is Ygdir province.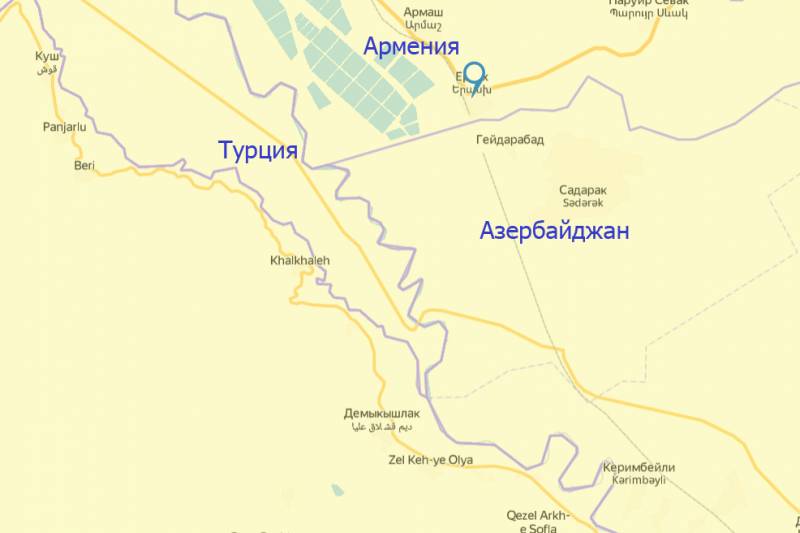 All these geographic parameters allow us to conclude that when monitoring the situation at the junction of the three states and if there is evidence that a Russian helicopter is heading to this area, the helicopter attack could well have been carried out from Turkish territory.
The characteristics, for example, of the FIM-92 Stinger MANPADS (not even its most modern modifications) are such that it is capable of hitting targets at a distance of up to 5-8 km with a maximum target height of up to 3,5 km. The flight parameters of the Mi-24 are quite appropriate. Modern modifications of this complex have more impressive characteristics.
In such a situation, the following can be stated: if one wonders whether the Russian helicopter could have been shot down not from the territory of Azerbaijan, but from the territory of neighboring Turkey, then the answer is yes. At least theoretically, there is such a probability, based on the flight parameters of the rotorcraft and the characteristics of MANPADS.
If so, then the situation in Baku is not easy. Having recognized the strike by Azerbaijani troops, it will be necessary to "show the world" the very serviceman who struck the strike, and also to declare what exactly the helicopter was shot down with. This is taking into account the fact that the Russian side already has fragments of the very missile, which was hit by the Mi-24. And the more the process of announcing the specific perpetrators of the strike is delayed, the more questions arise for the Azerbaijani side.