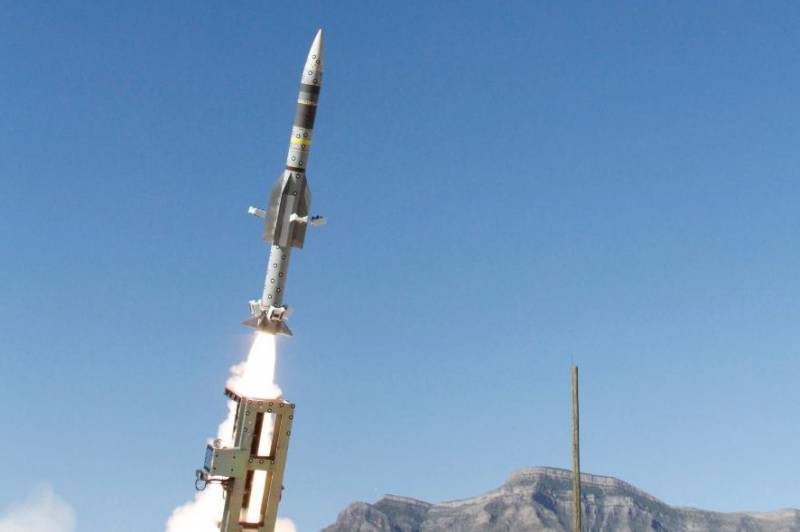 The US military showed a new missile, the exact characteristics of which are not yet available in open sources. It is only known that it must occupy a niche between the Stinger MANPADS and Patriot anti-aircraft missile systems. As can be seen from this definition, the spread is very wide.
Joseph Trevithick writes about the new rocket in his article published by The Drive.
This is a low-cost, extended-range air defense system that belongs to the LOWER AD project. She recently passed flight tests.
There is a yellow stripe on the body of the missile, indicating that it has been equipped with a high-explosive fragmentation warhead. The brown strip in the center shows where the engine is located.
There is no exact information about the manufacturer of the missile system, but visually it resembles the Peregrine small rocket produced by Raytheon.
Information about the LOWER AD project first appeared in 2018. His task was to create an easy-to-operate and relatively inexpensive missile system. The cost of firing such weapons should be lower than that of the Patriot air defense system. But it must be more long-range
weapon
than MANPADS Stinger. The complex is designed for a greater number of missiles with a shorter range of destruction to combat subsonic cruise missiles and attack drones.
And now a new rocket has been presented in the United States that meets these requirements. At least, this is what media publications say.