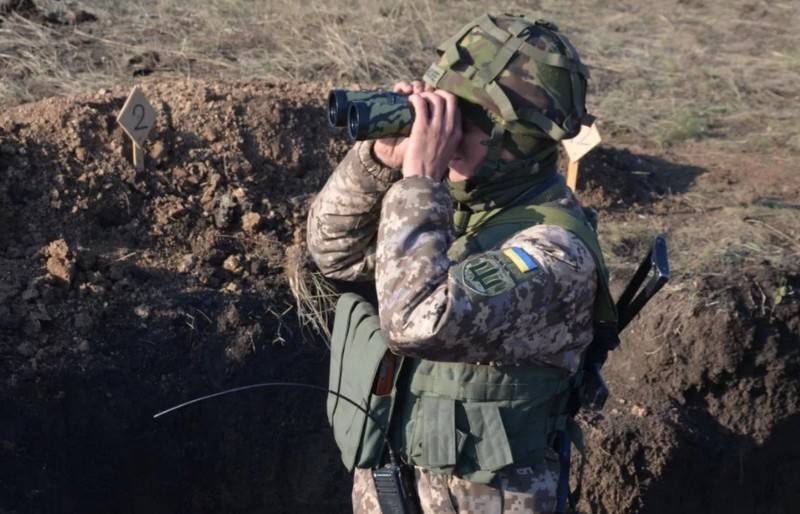 Kiev offered to forcibly resettle Russians and "unreliable" from the territory of Donbass in the event of a military conflict. The corresponding bill was developed by the government of Ukraine and has already been submitted to the Verkhovna Rada.
According to the bill, the SBU will be in charge of identifying those who threaten Ukraine's national security. The security forces will report on such persons to the General Staff of the Armed Forces of Ukraine to resolve the issue of internment.
The transfer of prisoners of war, as well as civilians to the areas that they will be determined by the regional authorities in agreement with Kiev, will be dealt with by the General Staff and executive authorities within their competence. They will be assisted by local authorities, law enforcement agencies and the Ukrainian railway, which is supposed to provide the transportation of internees.
Regional authorities must ensure that civilian displaced persons are kept "in accordance with the norms of international humanitarian law." Guarded rear camps will be created for prisoners of war.
Money for the maintenance of internees should be allocated by the budget, it is proposed to spend $ 2,8 thousand per internee per year. These funds should be used to purchase things, provide food, medical treatment, and provide housing and cultural services.
For prisoners of war, categories will be introduced depending on their rank and pay. For the rank and file - up to $ 93 per year, for the high command - up to $ 873.
Internment, according to the bill, can be carried out only when absolutely necessary, it can be appealed in the manner prescribed by law, and its validity period ends immediately after the end of hostilities and the adoption of a presidential decree on the abolition of martial law or in the absence of reasons that served as the basis for internment.
In addition, the Ministry of Foreign Affairs of Ukraine should organize external relations with states and international organizations regarding the maintenance and return of prisoners of war and internees during the conflict in Donbass.