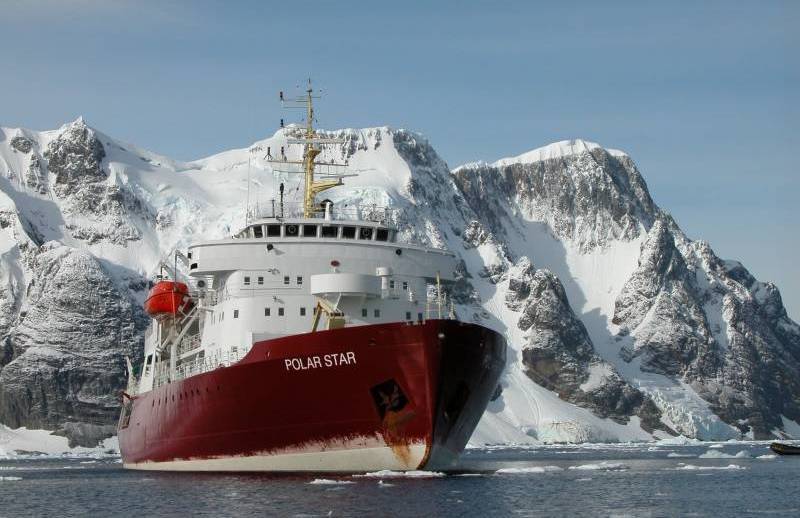 The United States has decided to send its only icebreaker, Polar Star, to the Arctic. This decision was made against the background of "ever-increasing Russian activity" in the region. Business Insider reports.
According to the newspaper, the United States is sending its only remaining icebreaker to the Arctic to "protect the maritime sovereignty and security of countries in the region."
The need to "confront Russia" in the Arctic region is constantly being discussed in Washington. It turns out that they are going to confront Russia in the Arctic with an old icebreaker.
What tasks the icebreaker will perform is not reported. Business Insider sources say the icebreaker was sent "in pursuit of the Russians." At the same time, it is noted that the 44-year-old icebreaker is not in very good technical condition, it is possible that breakdowns or other problems may occur on it.
It is emphasized that the Polar Star is currently the only icebreaker available to the United States. The second US Coast Guard icebreaker Healy was forced to interrupt its planned deployment in the Arctic after a fire broke out on board in mid-August.
The publication notes that against the background of one US icebreaker, Russia has deployed about 50 of its icebreakers in the Arctic region to date.
Earlier it was reported that the United States intends to receive in the future six icebreakers - three large and three medium. This amount is the minimum necessary to defend US interests in the Arctic, according to the Coast Guard command. The first of them should be laid down in 2021 and commissioned in 2024.
A large icebreaker should be able to break ice 2 m thick at a speed of 3 knots, independently break ice up to 6 m thick, and have an autonomy of 80 days. Medium icebreaker - break ice at least 1,4 m thick at a speed of 3 knots and also have an autonomy of 80 days. Both icebreakers should be able to mount weapons.