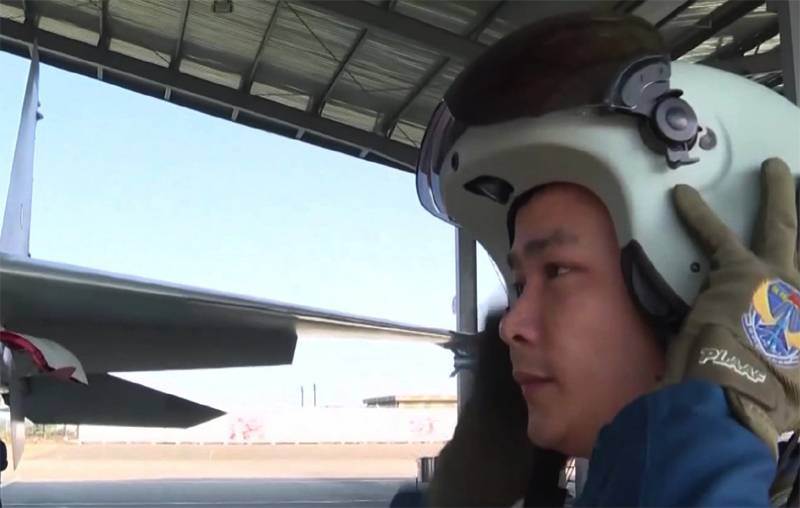 Chinese broadcaster CCTV showed footage of PLA Air Force pilots in the cockpit of a J-16 multirole fighter. These fighters belong to the 4+ generation (3+ in the Chinese classification). In China itself, they claim that they are very close in their capabilities to the Russian Su-35 fighters, which are also in service with the PRC Air Force.
In the reporting of Chinese TV, the helmets of the pilots attract particular attention. They are significantly different from the helmets previously used by pilots of J-10 and J-20 fighters.
The network suggests that it could be a new generation of Chinese helmets. These are helmets with a projection multimedia system that have a wide range of functions, but are much cheaper than, for example, the helmets of American F-35 pilots. Recall that the initial cost of American multimedia helmets was an incredible 750 thousand dollars. Then the price dropped to 400 thousand, but a number of shortcomings were also identified, including problems with the displacement of the central axis, leading to disorientation of the pilot.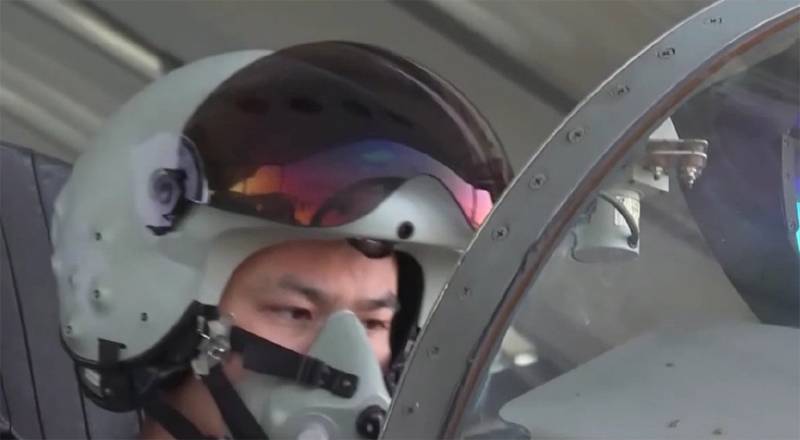 The new helmets of the PLA Air Force pilots are equipped with a set of highly sensitive sensors that take into account the position of the pilot's head, its tilts and turns at certain angles to provide a more accurate video image of the space, allowing the pilot to make timely decisions and exchange data with the "ground" and other means
aviation
.
No details about the helmet have been announced on Chinese television at the moment. This suggests that while there is a trial operation of these multimedia helmets in the Chinese Air Force.