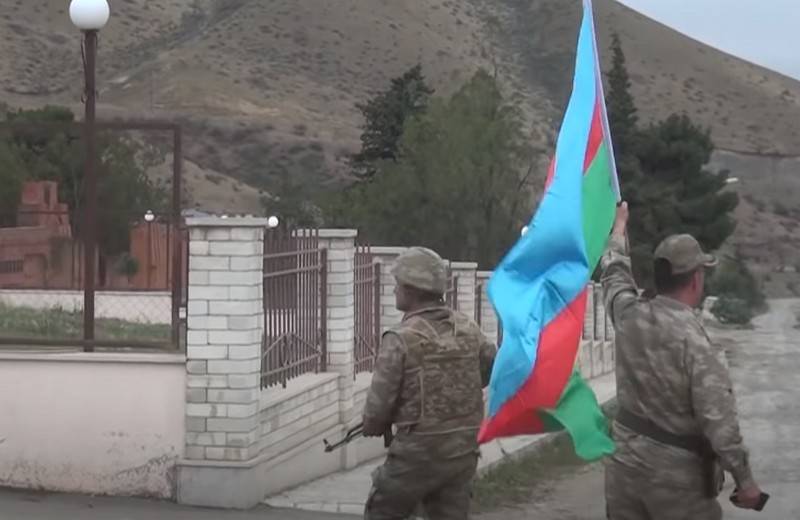 The result of the military confrontation in Nagorno-Karabakh was the return of a part of the territories previously "occupied" by Yerevan to Baku. However, not everyone in Azerbaijan considers this war to be victorious, there is an opinion that politicians did not allow the Azerbaijani army to finally win.
Having almost defeated the Artsakh defense army and reached the NKR capital Stepanakert, the Azerbaijani army was stopped almost one step away from complete victory. The battles continued for several more days, it is possible that Azerbaijan would be able to capture almost the entire territory of the NKR, and the capital, for sure. However, the decision taken by politicians stopped the military conflict.
Russian peacekeepers entered the conflict zone, dividing the warring parties. The result of the military confrontation, which lasted more than a month, was the return by Azerbaijan of most of the territories previously "occupied" by Armenia. But the issue of Nagorno-Karabakh remained unresolved. Let it be without Shushi, but the territory of NKR remained unconquered and will have communication with Armenia through a corridor controlled by Russian peacekeepers.
Thus, there is an opinion that the victory is not final, by their decision the politicians were not allowed to completely take control of the territory of Karabakh. Some are generally convinced that Armenia won the conflict and managed to retain Karabakh, albeit at the cost of losing part of its territory.
It is also believed that Azerbaijan, having entered into an alliance with Turkey, fell into a strong dependence on its neighbor, partially losing its sovereignty.