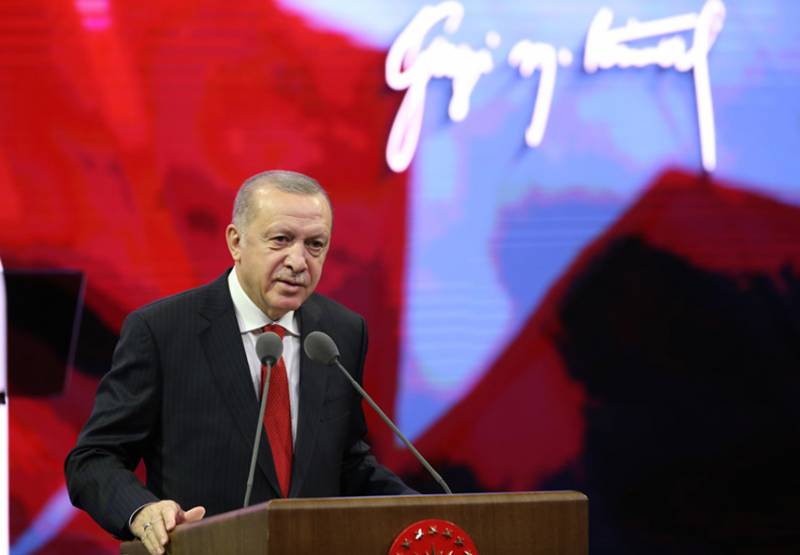 The world press is actively discussing the attempts of the Turkish authorities to exert influence in the disputed regions. Nagorno-Karabakh is under consideration, where, with the unequivocal military-political support from Turkey, Azerbaijan could completely take control of not only the regions surrounding the unrecognized republic, but also the NKR itself. This did not happen only because of the influence on Armenia, Azerbaijan and Turkey (in the person of Erdogan) Vladimir Putin. This is the opinion of international experts.
The Eurasian Times opines that after Nagorno-Karabakh, Turkey may intervene in the longstanding conflict in Kashmir. First of all, we are talking about that part of the region that is disputed by India and Pakistan. The reason for the confrontation between these two nuclear powers in the region remains an unresolved border issue, since during the division of the former British possessions, the borders in Kashmir were actually not drawn. Therefore, both in New Delhi and in Islamabad, Kashmir is considered their own. And in this confrontation politically Ankara is on the Pakistani side.
Erdogan has repeatedly stated that he supports Pakistan in its "sovereignty", including over territories in Kashmir.
Ankara earlier called on India to take into account the opinion of the Kashmiris themselves, "as Islamabad is doing."
The foreign press notes that after the capture of Shushi, many flags appeared on the streets of Baku, among which were the flags of Turkey and Pakistan - countries that "unequivocally supported Azerbaijan."
In this regard, it is assumed that now Turkey can increase political pressure on the Kashmir issue.
From The Eurasian Times:
At present, in Turkey and Pakistan, and even partially in Azerbaijan, the opinion is being formed that it is necessary to decide to fight for Kashmir. Social media users in both countries (Turkey and Pakistan) have stepped up their calls to governments to support Kashmir after Turkey helped Azerbaijan defeat Armenia.
The euphoria can be explained, but only in this case we are talking about a territorial dispute between two nuclear powers, one of which (Pakistan) is almost completely Muslim, and in the other (India) there are about 2,5 times more Muslims than in Turkey itself. Therefore, Erdogan's intervention in this long-term conflict can lead to big problems, primarily for himself.