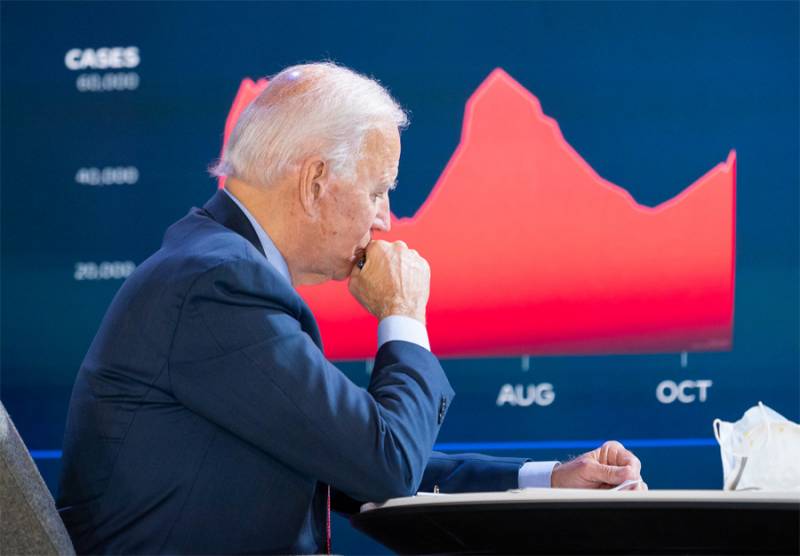 The Ukrainian authorities are hastily clearing up the "mistakes" made in relation to Joe Biden and his son Hunter earlier. One of these "oversights" is associated with the initiation of a criminal case against Biden.
According to Ukrinform, the case was initiated on the basis of a lawsuit filed by the former Prosecutor General of Ukraine Viktor Shokin. He demanded proceedings in connection with his resignation after specific demands from the then American vice president. Recall that at that time Biden was a frequent visitor to Kiev and behaved in such a way that one got the impression that he was the head of the Ukrainian state. At least, the Ukrainian government fulfilled almost everything that the American vice president demanded, including those requirements that related to the gas production sphere.
It was this area that became the stumbling block. Attorney General Shokin opened a criminal case against Burisma, a company run by Hunter Biden, the vice president's son. After that, Biden Sr. demanded that Shokin be removed from office.
The State Bureau of Investigation, after Biden's departure from the post of vice president, considered it an interference in the work of a government official.
But now that Biden declares his victory in the US presidential elections, Ukraine has decided to play back. Thus, it is stated that no corpus delicti was found in the activities of Joe Biden against Viktor Shokin. And therefore the criminal case against Biden was closed.
The whole essence of Ukrainian politics of our time is visible in these decisions - to try to adapt to US power and react to any changes in the American political landscape.