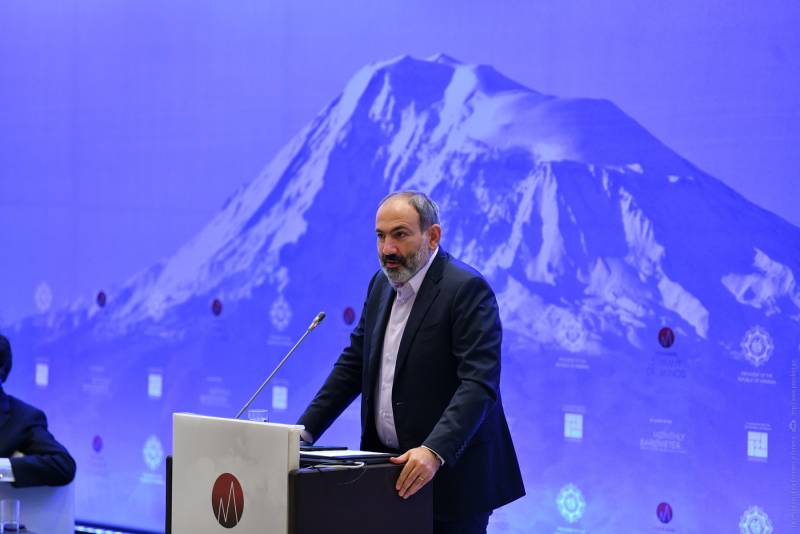 The political forces of Armenia from among 17 parties and social movements announced a large-scale rally for tomorrow. It is reported that the action will take place on the Freedom Square of Yerevan.
The political forces of the Republic of Armenia, including the parties of the National Assembly of Armenia, as well as non-parliamentary parties and associations, announced that they intend to seek the resignation of Prime Minister Pashinyan and the dissolution of the government.
The appeal to the Armenian citizens says that "on the night of November 9-10, 2020 in
stories
The most shameful page was written in Armenia ".
At the same time, it is added that it is extremely necessary "to act as a united front, excluding riots and provocations."
Let us remind that from early morning Yerevan turned into an arena of demonstrations. Protesters against Pashinyan's signing of an agreement on the withdrawal of Armenian troops from Karabakh and the transfer of several regions of Nagorno-Karabakh under the control of Azerbaijan, stormed the buildings of parliament and other authorities.
One of those who broke into the parliament building:
We cannot agree that our lands were just given away. We will not surrender, but we will fight to the end.
On the streets of Yerevan, protesters say that for more than a month Prime Minister Pashinyan "led the people by the nose, and then surrendered Karabakh in one night."
Let us remind you that earlier the President of Armenia stated that he learned about the agreement signed with Baku through the mediation of Moscow "from the media" and that no one personally consulted with him.
From other statements on the streets of Yerevan:
We need to consolidate. An Armenian cannot touch an Armenian. We take revenge on the Turks.