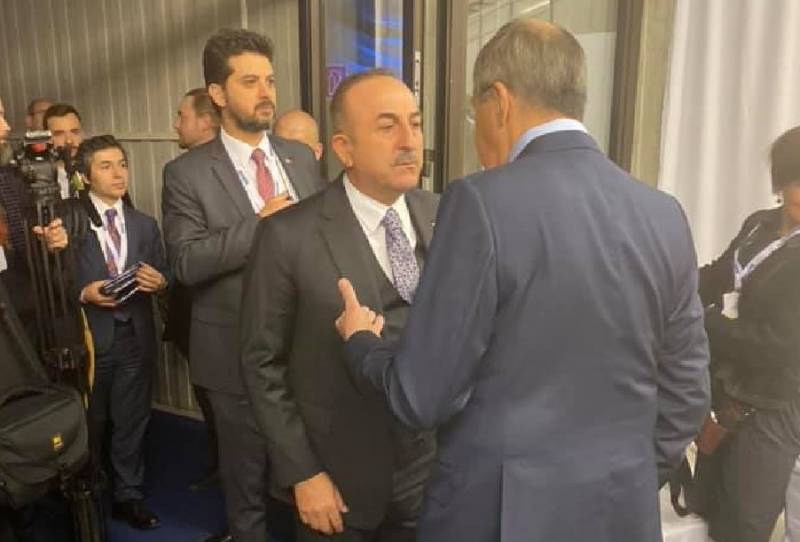 Turkish military will not be deployed on the territory of Nagorno-Karabakh together with Russian peacekeepers. The statement about the peacekeepers from Turkey contradicts the trilateral agreement concluded by the representatives of Azerbaijan, Armenia and Russia tonight.
This statement was made by the official representative of the Ministry of Foreign Affairs of the Russian Federation Maria Zakharova on the air of the radio station "Echo of Moscow".
We are talking about the peacekeeping forces of the Russian Federation.
- the head of the press service of the Russian Foreign Ministry drew attention to the peacekeeping forces mentioned in the document.
According to the document, the zone of responsibility of the Russian contingent of peacekeepers will be the line of demarcation between Armenian and Azerbaijani forces, as well as the 5-kilometer Lachin corridor linking Armenia and Nagorno-Karabakh. The Turkish military will not be deployed in the conflict zone together with the Russian ones.
The status of the region and the procedure for a peaceful settlement are spelled out in detail in a joint trilateral document. It was signed by the President of Azerbaijan Ilham Aliyev, Prime Minister Nikol Pashinyan and the President of the Russian Federation Vladimir Putin.
Earlier, it was announced in Baku that Turkish peacekeepers would also be present in the region.
The next events will tell about who exactly was more precise in the wording.
Also in an interview with the radio station
Echo of Moscow
Maria Zakharova said that Russia is awaiting the results of the investigation into the incident with the attack on the Russian Mi-24 helicopter. Recall that the blow was struck at the moment when the helicopter was in the skies over Armenia - almost two hundred kilometers from the area of ​​hostilities. The Azerbaijani side announced the erroneous use of MANPADS, apologized and expressed readiness to pay compensation. At the same time, it has not yet been announced what exactly it was due to the calculation that struck the Mi-24, which did not cross the borders of the airspace of Azerbaijan.