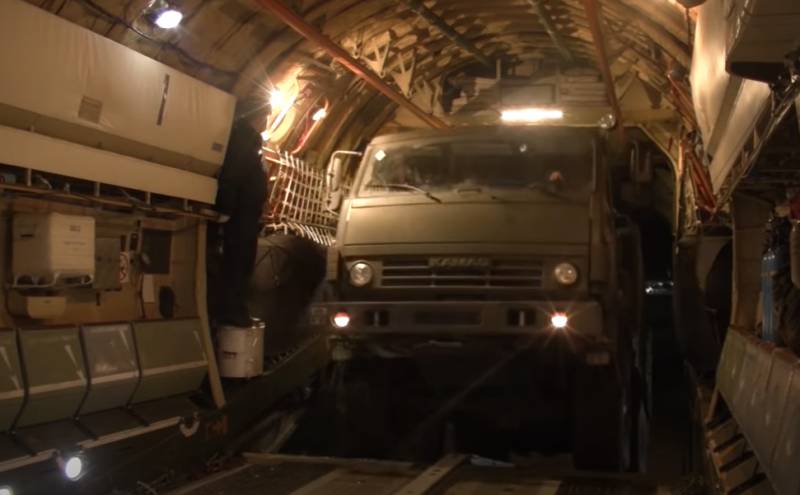 In Ukraine, they were outraged by the dispatch of military personnel from the 15th separate motorized rifle brigade of the RF Armed Forces to Karabakh. Using the term "peacekeepers" in relation to the Russian military - exclusively in quotation marks, in Ukraine they say that "these military men were used by Moscow during the invasion of Crimea and Donbass."
We will remind that earlier even the head of the General Staff of the Armed Forces of Ukraine noted that the presence of Russian units was not established in Donbas.
Also, Ukrainian activists (in particular, from the resource "InformNapalm") are outraged by the fact that servicemen of the 15th brigade of the Russian Armed Forces in 2008 participated in the operation to force Georgia to peace.
Recall that from today, Russian peacekeeping forces of up to 2 thousand soldiers and officers are deployed in Stepanakert on the basis of the Pashinyan-Aliyev-Putin trilateral agreement. The entry of Russian peacekeepers into Nagorno-Karabakh stopped the conflict, during which both sides (Armenian and Azerbaijani) suffered considerable losses. Until now, no precise data has been provided on how many people were killed and wounded in Nagorno-Karabakh since the new aggravation.
Commenting on the indignation of Ukrainian activists, we can say that, firstly, Kiev is the last one with whom Moscow is ready to consult in the current situation, and secondly, the Ukrainian indignation once again testifies that for the radicals of this country there is peace in the Caucasus and in the post-Soviet space as a whole is not at all what they like.