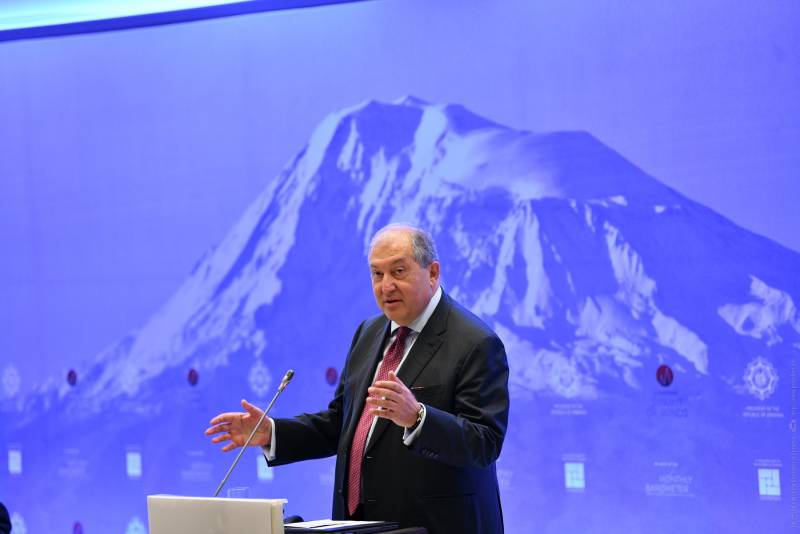 Armenian President Armen Sarkissian made a statement in connection with the events in Nagorno-Karabakh. He commented on the signing of an agreement between Yerevan and Baku with Russian mediation. We are talking about an agreement to end hostilities in the region.
According to Sargsyan, he did not know about the signing of an agreement with Aliyev and Putin at all. Sargsyan claims that this fact became known to him only after publications in the media.
From the address of the President of Armenia:
I learned from the press that a statement was signed with the Presidents of Russia and Azerbaijan to end the war. I also learned from the press about the conditions for ending the war. Regarding this document, as the President of the Republic, unfortunately, there were no meetings or discussions with me, I did not participate in any negotiations.
Sargsyan actually blames Prime Minister Pashinyan for the fact that the agreement was signed without comprehensive discussion. According to Sargsyan, all the points of the agreement were to become the subject of comprehensive consultations and national consensus.
The President said that the situation in the country has escalated. And he initiates political consultations, understanding "the deep concern of a large mass of the people."
According to Sargsyan, he hopes to form a national unity in Armenia within ten days. What exactly the president means by making such a statement, he did not specify.