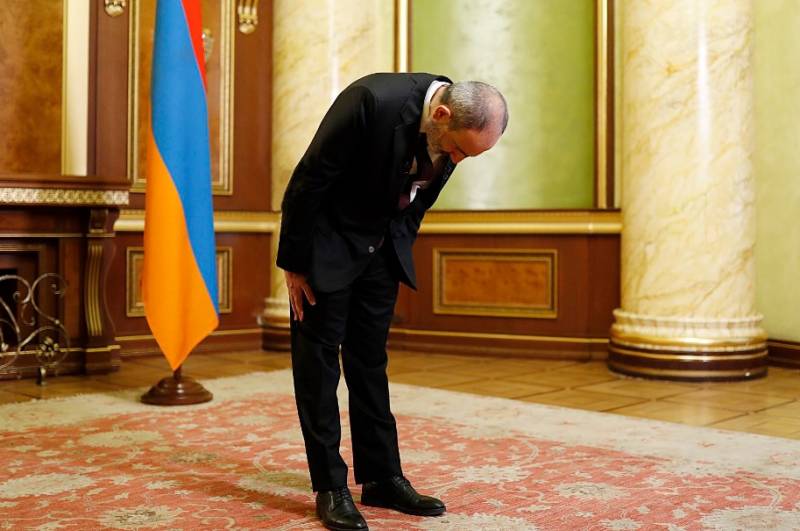 Armenian Prime Minister Nikol Pashinyan did not leave the country and continues to fulfill his official duties. He believes that among the participants in the mass protests there are people with honest and just intentions, as well as relatives of those killed at the front.
The Prime Minister of Armenia stated this on his Facebook page.
He also noted that there are contradictions between the country's political leadership and the military. Pashinyan reproaches one of the leaders of the opposition in the rank of general for leaving positions in Shusha at a difficult moment, and then said that he again "stands next to our army."
He said that among the protesters there are not only worthy citizens, but also representatives of criminal groups subordinate to the oligarchs, "who have stolen from soldiers and the army for 20 years, have not paid taxes for 20 years."
The Prime Minister noted that his decision on a peaceful settlement in Karabakh, for which he is reproached, he made taking into account the military situation and the opinions of people who are well versed in it.
Today, those who organized the pogroms are stabbing our guys in the front line in the back.
- declared Pashinyan.
At the moment, the building of the Armenian government is under the complete control of the protesters. In the premises, they destroyed furniture and equipment. According to information from the scene, some of the protesters are already in Pashinyan's office.
NEWS.am reported that the protesters "for the first time in
stories
"Carried out a raid on the Yerevan office of the American radio station" Radio Liberty ". They attacked employees and also tried to damage property and equipment.