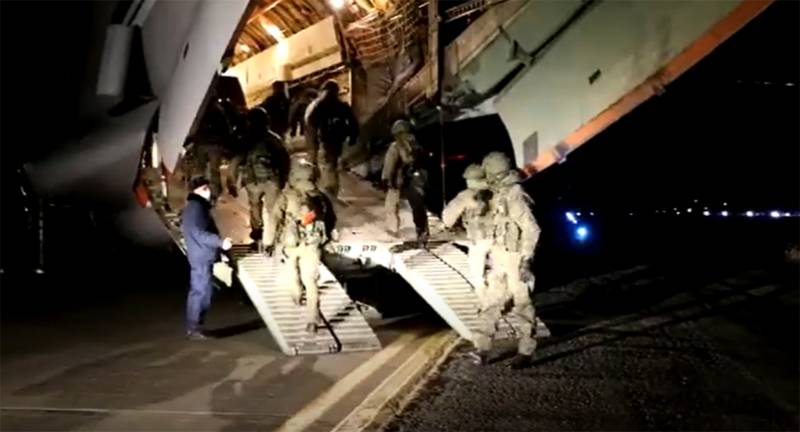 At the moment, Russia is starting to deploy a peacekeeping contingent in the zone of the Nagorno-Karabakh conflict. This is reported by the Ministry of Defense of the Russian Federation. The reports say that this kind of deployment is carried out with the mutual consent of the parties to the armed conflict - "in connection with the statements of the Prime Minister of Armenia and the President of Azerbaijan."
Simultaneously with the entry of Russian peacekeepers into Nagorno-Karabakh, Armenian troops are being withdrawn from there.
The video footage demonstrates the advance of the Russian peacekeeping contingent - these are columns of army vehicles and equipment. According to the latest information, the total number of deployed military contingent in Karabakh is 1960 servicemen of the RF Armed Forces and 470 units of various equipment. The main part - units of the 15th separate motorized rifle brigade of the Central Military District. The transfer was carried out from Ulyanovsk.
It is known that the headquarters of the peacekeeping contingent began to operate in Stepanakert.
Recall that the armed conflict lasted for over a month. During this time, Azerbaijani troops took several regions adjacent to the unrecognized NKR, as well as the city of Shusha (Shushi). The previous evening it became known that a Russian Mi-24 helicopter had been shot down over Armenia. After a while, reports came from Baku that the Azerbaijani side recognized the attack on the helicopter. At the same time, it was added that the blow would have been delivered by mistake.
At 6:00 Moscow time, Russia introduces a peacekeeping contingent in Karabakh - we are talking about the first units of the aforementioned 15th brigade of the RF Armed Forces.