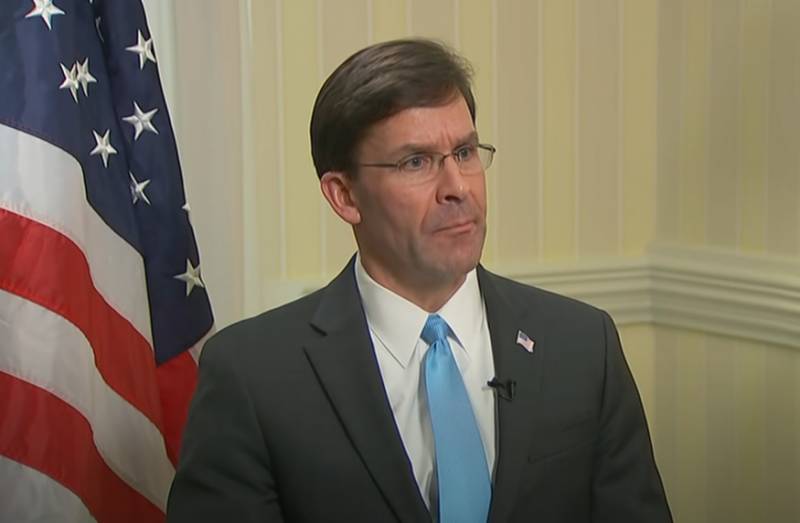 There are reports from the United States about Donald Trump's personnel decisions. On the one hand, the readiness of the US President to "clean up" the top of the security and intelligence agencies was previously reported. But that was before the elections. Now Trump's personnel decisions are difficult to explain if he is ready to hand over the reins of the United States to Biden. Or is he not going to do this?
We are talking about the fact that Donald Trump today removed from the post of Secretary of Defense Mark Esper. The head of the Pentagon was dismissed two months before the inauguration of the 46th US President. In his place, Trump has appointed interim Chris Miller.
Trump made the appointment on Twitter - as usual for himself.
According to him, he is pleased to announce that the acting secretary of defense will be the director of the US National Counterterrorism Center. This is the position that Christopher Miller had until today.
The US President noted that Miller's candidacy for the post of acting head of the Pentagon was unanimously approved in the Senate.
Trump:
Mark Esper fired. And I would like to thank him for his service.
In response, many readers of Trump's microblog tweeted that "he himself was fired."
We will remind, Trump does not recognize the victory of Joe Biden and has already applied to the Supreme Court with a lawsuit to consider a large number of violations during the counting of votes.