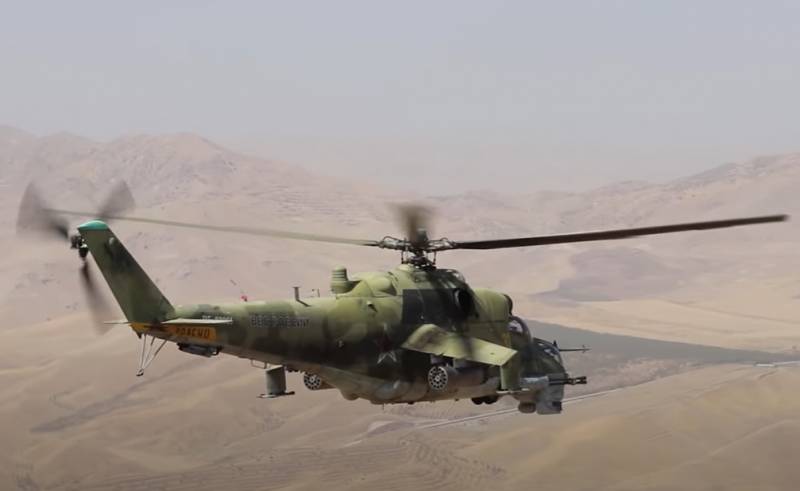 Various information sources with links to the official structures of Armenia write about the fall of a Russian helicopter on Armenian territory. According to the Ministry of Emergency Situations of Armenia, a helicopter with Russian servicemen on board crashed near the village of Yeraskh. It is just a few kilometers from the Armenian-Azerbaijani border.
Armenian sources write that the Russian helicopter was probably shot down.
These reports are published by the "Sputnik Armenia" portal with reference to an unnamed source in the Russian military structures.
According to the latest information we are talking about the Mi-24 helicopter. Various media reports say that the Russian rotorcraft was attacked from the ground using a portable anti-aircraft missile system.
It is reported that two Russian servicemen aboard the Mi-24 were killed.
The updated data by the present moment suggests that the information about the loss of the helicopter over Armenia is confirmed by the Russian Ministry of Defense.
If the attack on the Russian helicopter was carried out with the knowledge that the car was Russian, then this is another reason to talk about the clear desire of individual forces to involve Russia in the armed conflict in Nagorno-Karabakh. In such a situation, the Russian authorities have already turned to the parties to the Transcaucasian conflict for clarification.