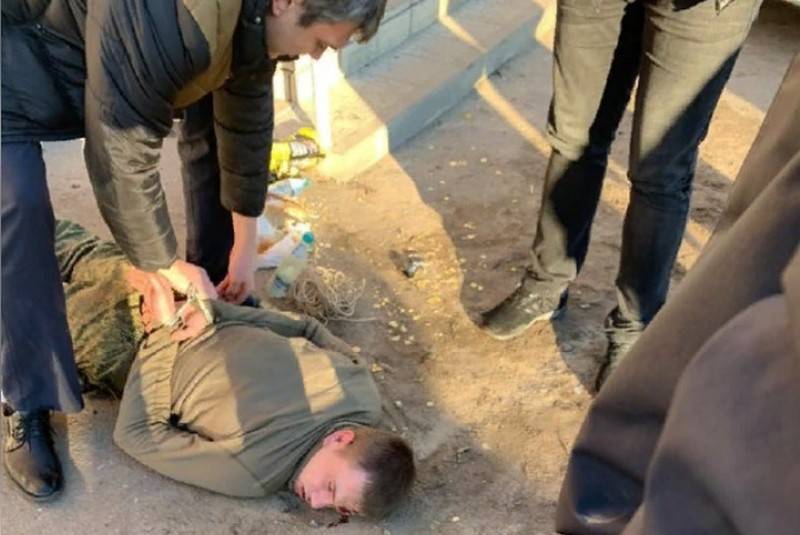 Private conscript Anton Makarov, who escaped after the murder of three colleagues at the Baltimore airfield in Voronezh, was detained by police officers. This is reported by the emergency services of Voronezh.
The police detained. Alive
- said in a statement.
The press service of the district confirmed the arrest of Makarov, while no details of the arrest are given at the moment. Earlier it was reported that he may be hiding in the territory of the unit.
At the same time, the Baza Telegram channel reports that Makarov was detained in the village of Zemlyansk. According to media reports, he previously stole a car, threatening the driver
weapons
... During the arrest, he did not offer resistance.
Recall that on November 9, at about 5 am, Private Makarov, having seized the service weapon of the duty officer, shot three people and wounded another, after which he fled in an unknown direction. A plan "Interception" was announced in the city, officers of the Ministry of Internal Affairs, Rosgvardia and SOBR were looking for the serviceman.
According to the press service of the Western Military District, the preliminary cause of the incident was a nervous breakdown.
A nervous breakdown is considered as the main version of what happened.
- stated in the district.